Buy Upper Universal Tooth Extracting forceps, Dental Scalers, Composite instruments, crown remover, dental scissors, forceps
What We Do!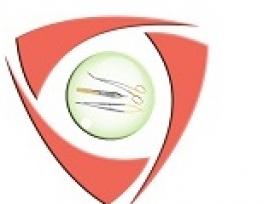 Buy Dental Instruments, Orthodontic Pliers, Dental Implant Sets, Crown instruments

Stidental Instruments Usa Inc

Sell all range Dental Instruments, Orthodontic Pliers, Dental Implant Sets, Crown instruments, Tooth Extracting forceps, Extraction forceps, Bone Rongeur, Root Elevator, Dental Pick, Sickle Scaler, Scaler H6-H7, Scaler U15 Towner, Crane-Kaplan, Columbia Curette, Dental Scaler, probe, Explorer, mouth mirror handle, bone file, bone curette, filling instruments

Visit our online store: www.stidental.com

Pay by paypal

Email : sti.usa2013@gmail.com
Viber & cell nos : 646-575 6760

Our Services
sell Sickle Scaler
sell William Probe
sell Tooth Extracting forceps
sell Dean Scissors
sell Dental Explorer
sell Bone Expansion Kit
We sell dental instruments
Phone: 646-575 6760
About S.T Instruments USA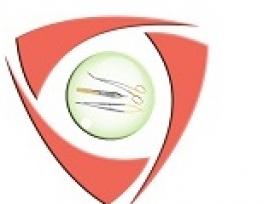 Stidental Instruments USA offers dental instruments of unrivaled quality&consistency to dental professionals worldwide to maximize the efficiency and profitability of their practice. We offer the highest quality instruments at competitive prices, driven by a commitment to craftsmanship and excellent service.



Website: www.stidental.com



Stidental Instruments USA was established in 2012 in New York. Initially, we focused New York market and our target was dentists in NY. Dental offices in NY was not familiar with our brands and our target was to introduce ourselves as quality supplier of dental instruments. Our marketing and sales strategy was to visit dental offices and explain them about quality and request them to use our samples and advise us their feedback about the accuracy of our instruments.



The dentist feedback were excellent and all are happy and satisfied with quality and most economical price. This marketing practice help us to gain the dentist confidence and gradually those users become our valued customers. After getting the dentist satisfactions, we expand our business to tri-state area and now to worldwide.



We offer a complete range of reusable dental instruments, including explorers, scalers, carvers, composite instruments, elevators, extracting forceps, curettes, measurement probes and pluggers in solid and hollow handles. The needle holders, scissors and hemostats. All these instruments are made with OR quality stainless steel. All our instruments comes standard with 30 days money back guarantee and life time warranty.


Our Location:
1164 East 37
New York
,
New York
11210
US
---
Our Company/Website Reviews