Talulah Lee's carefully edited collection of handmade designer jewelry.
What We Do!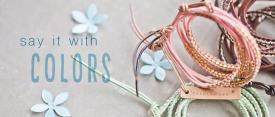 Select between stylish, modern silver and classic beautiful gold. Highlighting sterling silver, gold vermeil, bronze and an array of semi-precious stones and crystals bracelets, necklaces and earrings.
Our Services
Buy jewelry online
Bracelets
Earrings
Necklaces
Handcrafted items
Dark leather items
Stone wraps
Phone:
About Talulah Lee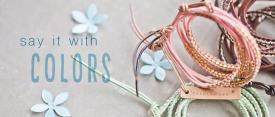 Talulah Lee's carefully edited collection of beaded, handmade designer jewelry, in a wide selection of leather, nuggets, crystals and natural stones.
I am a one-woman show, backed by the loving support of my wonderful husband, Marcus, my daughter Lily, and two adorable pets - a energetic Irish red setter named Oscar and a Dutch Lop rabbit named Louie (who by the way are best friends!).
Growing up in Buffalo, NY, USA, I was surrounded by a family of artisans. My grandmother painted and drew,my mother a graphic designer, while my father was quite the chef and had always been, along with my brother, an entrepreneur in some form or another. I always felt I had an artsy soul - after all, it was in my blood!
It was when I started to take some jewelry making courses that I ultimately found myself craving the ability to be more hands-on and creative with my work. In the classes I learned to shape metals, wiring techniques and the basic elements of jewelry design. I made my first piece - a sterling silver polished ring. Though it wasn't perfect by any means, it was a stepping stone for me in starting my own business in another country different from my own!
I knew I had absolute passion for color, design, and most of all jewelry for many years while working in marketing.
In my spare time I would find a way to develop my ideas into a tangible items while learning the in's an outs of being a successful entrepreneur. I taught myself further jewelry techniques on my own, making many gifts for friends and family along the way, and seeking out only the best materials and jewelry pieces through trial and error. Addtionally, I continued to design and even collaborate with jewelry makers to bring my designs to life.

Our Location:
Grangsang, Nassjo
,
57194
SE
---
Our Social Media Pages






Exchange Social Media Links/Likes
Our Products
Our Company/Website Reviews