Total Therapy Florida - Englewood, Physical Therapy Clinic Osprey
What We Do!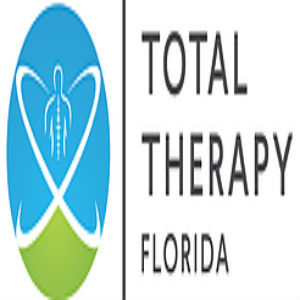 Eliminate Your Pain, Optimize Your Movement
Total Therapy Florida has a championship team driven by passion. Their expert team of physical therapists and support staff will guide you through a highly motivating, highly personalized journey to finally conquer your pain. They are dedicated to eliminate your pain, optimize your movement, and get you back into the active lifestyle that you desire.
One Patient At A Time
Injuries happen every day. Sometimes they come on very fast and other times gradually. Either way, research shows that if you can get into a physical therapist and address the root cause by improving strength, flexibility, and promote proper movement patterns, the long term outcomes will be much better. Unfortunately, the statistics show that most people wait too long and instead choose the "quick fix" by relying on pain medication or injections for short-term pain relief. At Total Therapy Florida, we offer a variety of hands-on treatment options. Our physical therapy clinic has a championship team driven by their passion for helping people.
Our Services
Health
Physical Therapists
Physical Therapist
Physical Therapy Clinic
Physical Therapy
Active Lifestyle
Total Therapy Florida
Phone: 941-681-2064
About Total Therapy Florida - Englewood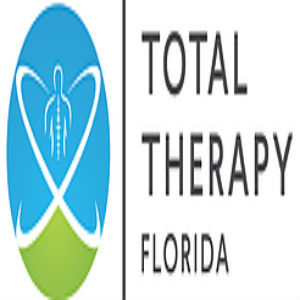 Spine Rehabilitation - Physical therapy to decrease both lumbar (low back) and cervical (neck) pain. Treatment focuses on solving the underlying problems instead of simply masking symptoms with opioid pain medications. Orthopedic/Sports Physical Therapy - Pre/Post surgical and non-surgical rehabilitation of orthopedic conditions such as rotator cuff repair, bursitis, muscle, and joint sprains/strains, ACL reconstruction. Balance Training and Fall Prevention - Individualized program to improve strength, balance, and stability in order to decrease the risk of falling and improving your ability to safely recover from a fall.

Medical Based Wellness - Allow a Doctor of Physical Therapy to design a fitness program that works for you. It takes expert knowledge of anatomy and physiology, cardiovascular health, functional movement, and orthopedics to design a fitness program that will allow you to get back to the active lifestyle that you deserve.

Joint Replacement Physical Therapy - The evidence-based approach to improving range of motion, strength, and function after having joint replacement surgery. Our goal is to get you back to the active lifestyle you are accustomed to as soon as possible.

Sport-Specific Physical Therapy - Are you suffering from a sports-related injury? We can help get you back in the game fast! Total Therapy is dedicated to helping patients overcome their sports-related injuries by delivering a comprehensive rehabilitation program tailored to meet your individual needs.
Our Location:
3650 N Access Rd
Englewood
,
Florida
34224
US
---
Our Company/Website Reviews