HealthWorks Rehab & Fitness
What We Do!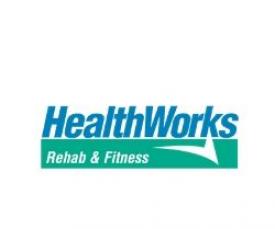 Physical Therapist Smithfield, Physical Therapy Clinic Smithfield, Fitness Classes Smithfield, Aquatic Therapy Smithfield, Massage Therapy Smithfield, Physical Therapist Uniontown, Physical Therapy Clinic Uniontown, Fitness Classes Uniontown, Aquatic Therapy Uniontown, Massage Therapy Uniontown, Physical Therapist Near Me, Physical Therapy Clinic Near Me, Fitness Classes Near Me, Aquatic Therapy Near Me, Massage Therapy Near Me, Smithfield Physical Therapist, Smithfield Physical Therapy Clinic, Smithfield Fitness Classes, Smithfield Aquatic Therapy, Smithfield Massage Therapy
Our Services
Chronic Pain
Back and Neck Care
Sports Medicine
General Orthopedic Rehabilitation
Rehabilitation
Physical Therapist
Phone: 724-564-5600
About HealthWorks Rehab & Fitness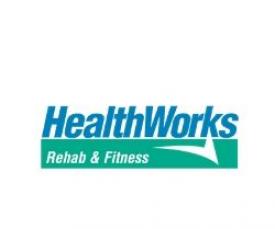 HealthWorks Rehab & Fitness is a physical therapy center serving North Central West Virginia and Western Pennsylvania. The center is headquartered in Morgantown, WV and offers 8 locations and 56 physical therapists in the region. The Smithfield, PA clinic (located in the Big Six Plaza at 100 Ridge View Drive, Suite 6) is fully equipped for physical therapy and fitness training with lockers and shower facilities. The 2600 square foot clinic specializes in orthopedic and sports-related injuries, as well as back and neck care and chronic pain management. This clinic features a full range of exercise and treatment modality equipment, as well as lockers and shower facilities available to patients. This location serves Smithfield, Fairchance, Uniontown, Hopwood, and surrounding areas of southwestern Pennsylvania. The professionals at HealthWorksu2019 Smithfield clinic focus on the treatment of musculoskeletal injury and disease through physical therapy, occupational therapy and/or fitness programs. Travis Rummelu2019s appointment as Clinical Director strengthens the physical therapy practice at the Smithfield clinic. He has been with HealthWorks Rehab & Fitness for more than a decade and is the recipient of the 2008 Clinical Excellence Award by Tidewater Physical Therapy Association. He is a Board-certified specialist in orthopedics and ASTYMu00aeufe0f soft tissue regeneration. HealthWorksu2019 objective is to aid the client and/or patient in achieving his or her individual goals, whether they be return to work, return to sports, or resume activities of daily living. HealthWorks is committed to the pursuit of excellence by providing exemplary service in rehabilitation and fitness. HealthWorks prides itself on service to the community through special programs and/or educational seminars. Satellite offices offer expanded service to outlying areas. All of our staff are certified and/or licensed in their specific field. The clinic in Smithfield provides day and evening hours in order to accommodate every personu2019s hectic schedule. For more information, visit https://www.healthworksrf.com/locations/smithfield/ or call (724) 564-5600.
Our Location:
100 Ridge View Drive #6
Smithfield
,
Pennsylvania
15478
US
---
Our Company/Website Reviews