Creative Advertising Agency in Hyderabad - Scintilla Kreations
What We Do!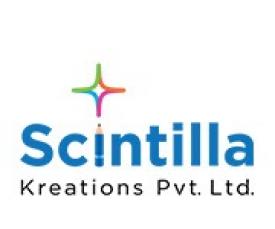 Scintilla Kreations Advertising Agencies in Hyderabad. The best Ad Agency in providing all types of Advertising services in Hyderabad. One of the best & committed advertising agencies in Hyderabad- Ad Films, Corporate Films & Presentations, Branding & more advertising agency services.

Ad Films:
With our dedicated film production house, we make quality ad films where our creative mavericks create concepts to completion ad films and audio-visual related solutions not only delivers your message to the audience but also develops a trust on your brand.

Corporate Films:
Create a Powerful and Striking Image for your company by delivering your message with the best corporate filmmakers in Hyderabad, Scintilla Kreations. With an informative narrative, your prospective customers' belief and trust enhances leaps and bounds. Scintilla Kreations, with two decades of experience, crafted Corporate Films for International and National companies spanning all across the country invigorating the company's image.

Walkthrough Films:
Being one of the best modeling and creative agencies in Hyderabad, Scintilla Kreations is the vanguard of 3d Walkthrough films. With our expertise, we created Visual wonders for Residential Layouts, Interior Rendering, and exterior rendering, Interior Designing, Floor plans and other requirements in 3D Environment. We design and showcase world-class Walkthrough films for assorted clientele across the nation.

Documentary Films:
A mixture of Facts and Truths, Documentaries should always be realistic with minimum or no emotions which is totally opposite to filmmaking. But not to worry, with the most trusted Documentary makers in Hyderabad, Scintilla Kreations had always found a way to tell your concept in the most engaging and appealing way. We understand your concepts and budgets and bring a solution midway without disrupting the social responsibility the documentary carries.

Branding Agency:
From an Innovative logo design to complete Ad campaigns, we will develop strategies to get you straight into the public. With our Innovative branding strategies and Ad campaigning, we raised to be one of the best branding agencies in Hyderabad. We envisage your requirements and create out of the box solutions to reach to your target audience.

Our Services
Advertising Agency in Hyderabad
Branding Agency in Hyderabad
Ad Agency in Hyderabad
Ad filmmakers in Hyderabad
Branding Agency in Hyderabad
Corporate Film makers in Hyderabad
Corporate Presentation Makers in Hyderabad
Phone: 9030006330
About Scintilla Kreations Pvt Ltd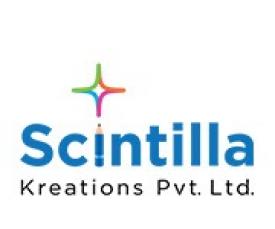 SCINTILLA KREATIONS is more than two decades old production company with a visionary cinematic craftsman at its helm u2013 Mr. Sateesh Kumar, who has more than two decades of expertise in the visual media and broadcast industry. A fully integrated film production house with skilled professionals, Scintilla is enabling a positive experience to all its clients while bringing to life world-class ad films, corporate videos, website development, software development, mobile application and so on at its state-of-the-art production facility in Hyderabad, India.



At SCINTILLA KREATIONS, whatever we do, we do with a clear purpose and generate results with A single-minded focus on driving commercial success for our esteemed clients. Scintilla today has an impressive oeuvre in a different genre and in different languages. We are among the best film production houses, TV commercial makers, branding agencies, creative advertising agencies, print campaign makers, e-commerce portal developers and digital marketing advertising agencies among other roles that we play for our growing clientele. A talented team of over 52 professionals strengthens our efforts.



Creative Advertising Agency in Hyderabad:

As a creative Advertising Agency in Hyderabad, we Scintilla Kreations are amenable to the rise of many small players in diversified domains. As a two-decade-old organization, with our expertise and commendable knowledge, we are laying paths for many national and international brands to reach their customers. Our impeccable works are achieving a universal esteem along with global clientele. We rose to the rank of the best advertising agency in Hyderabad because of our Maverick professionals and ultramodern studio, and trendy equipment. As a token of recognition, we are even empaneled by many national agencies.



Walk with Scintilla Kreations for Conception:

Scintilla Kreations always works on enhancing your brand value in the market. With our Creative works and prowess, well narrate your products story to the world. Brands associate with us because of the lavishness and Visual Enhancements in the Ads. With various numbers of services providing, Scintilla Kreations stands tall in Quality and best in Pricing. We are expanded in the streams of Ad Film Making and Branding.
Our Location:
8-3-993, Plot No 7, Doyen Galaxy, 2nd Floor,, Srinagar Colony, Above Lakme Salon, Hyderabad,
,
500073
IN
---
Our Company/Website Reviews