What We Do!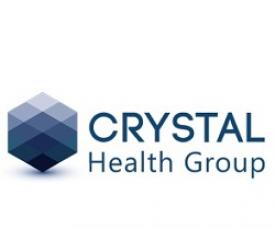 Our Services
Workplace Drug Testing
Drug Test
Free DNA Test Kit
Legal DNA Test Drug Testing
DNA Testing
Paternity Test Kit
Paternity DNA Testing
Phone: 01617074935
About Crystal Health Group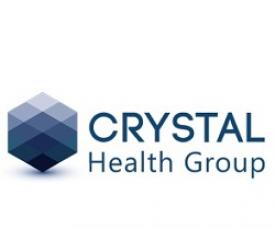 Crystal Health Group are experts in administering DNA Testing and Drug&Alcohol Testing services straight to the public and organizations in the UK. Moreover, the company manages a nationwide network of local clinics and mobile sample collection solutions. Thus, this gives our exclusive and business clients with flexible consultation choices for the gathering of samples. We are one of the only companies in the UK that have ISO certification in place for Quality, Information Security and Environmental Management Systems. This proves that we are fully GDPR certified. In addition, all laboratory testing is conducted in UK laboratories that hold UKAS 17025 Certification.



Our DNA testing service develops relationships for Paternity, Maternity, Siblings and Grandparents. Moreover, DNA tests can possibly be undertaken just for peace of mind or as a Legal DNA test for use in courtroom. Assurance DNA tests are for personal information only and mouth swab samplings can be collected in one of our DNA Facilities. On the other hand, self-collection kits are provided and can be bought from our official partner Boots at boots.com. Samplings for Legal DNA tests must be collected at one of our clinics or mobile spots for you to legally confirm the identification of test participants.



As a Network Rail approved service provider, we have wide experience and expertise in Drug and Alcohol Testing services. We specialise in work place drug testing and also provide drug tests straight to the public. Sample types include urine, oral fluid, hair, blood and breath. The various sample types provide different selections for windows of drug detection and might be customized to go well with your specific requirements. Aside from that, types of drug testing consist of - random drug testing for the workplace, pre-employment testing, 'For Cause' drug tests, Periodical drug testing and proof of abstinence for private individuals. For example, Hair Drug Testing is the choice of drug test for law courts in the UK for settling legal disputes between individuals. All laboratory drug testing is legally defensible.



Our highly qualified Clinical Advisers will guide you throughout the entire testing procedure and will respond to any technical questions you may have. In addition, the Advisers are all educated to degree level in Life Sciences and will inform and support you on the best possible testing solution for your needs.
Our Location:
The Old Chapel 53 Peel Street Manchester Greater Manchester
,
M30 0NG
GB
---
Our Social Media Pages






Exchange Social Media Links/Likes
Our Company/Website Reviews