Your best choice when it comes to movers LA Local Moving Long Distance Commercial Residential
What We Do!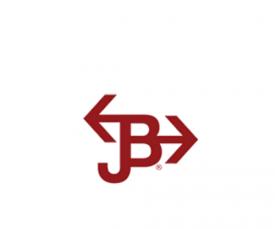 JB Moving Delivery – one of the most affordable movers Los Angeles has to offer you!
Moving is hard. And expensive. But, it doesn't have to be. Not at all. Especially if you decide to team up with us. Our movers in Los Angeles area know what it is that you need. And will do everything that they can in order to provide you with it. At an affordable rate. So, give us a call today and learn what moving with a smile on your face is all about!

Our Services
affordable movers los angeles
best moving companies los angeles
beverly hills movers
beverly hills moving company
commercial movers los angeles
culver city movers
movers west los angeles
Phone: 323-933-7739
About JB Moving & Delivery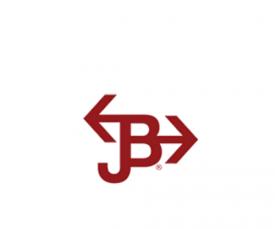 What are the services we offer?
Our company has a full range of moving services Los Angeles you can choose from. Whether you are moving with your family, alone, you're moving your business or you just need help with packing – we are here for you. The professional services our local movers Los Angeles provide are everything you need.
Commercial moving
Why is commercial moving so different from residential moving. Well, the items you are moving when relocating your office usually require special tools and the particular way of packing. The reason is that the items we move usually include a lot of electronics, valuables, and breakables. Our experienced office movers LA will help you pack and transport the office items without having to wait for a long time and lose precious working days at the office. With commercial moving services Los Angeles you will be able to get :
Quick and easy moves with no delays – with commercial moving this is highly important since all of the employees need to continue their work as soon as possible.
Examination of the new location – as every good office movers should do, we offer you analysis of your old and new location, so we can compare and easily put all the items in the best place possible. Moving your office equipment – this includes desks, chairs, lights, shelves, etc.
Moving electronics – computer, TVs and other electronics need to be very carefully packed and relocated. They are easily damaged so professional care is necessary.
professional Packing – we make sure that all your items are packed appropriately, paying special attention to breakables and valuables. We use high-quality packing supplies to provide the best service.
Moving an office is never an easy job. However, it is not a challenge for us – we'll handle it professionally and with care.
Residential Moving
Even though the residential move is the most common type of relocation, it should be taken seriously. We at JB Movers Los Angeles feel that each step in moving is very important so that our customers feel safe and satisfied. With all the necessary licenses and experience, moving your home will be quick and stress-free. It is true that you need to start planning in advance. However, hiring expert residential movers Los Angeles like ours will reduce the stress about moving and save you a lot of time. With residential moving, we offer:
Unique packing style – our packing supplies are the best for this type of work. Also, our experience lets us pack all your items appropriately, leaving no room for damage and tumbling.
Safe transport – your belongings will be safely packed, but we will also load them safely into our moving vehicles, so there is a minimum chance of something to be broken or lost.
Delivery in perfect conditions – our moving services Los Angeles guarantee the perfect condition of your items both during transport and after being unpacked. Don't worry about your items and save yourself a lot of time.
Our moving services Los Angeles give you the keys to the house.
Residential is the most common, but we handle it professionally and according to customers' particular needs
Packing services
If you pack your items safely it is the job half done. Our company ensures that our customers are absolutely satisfied with our packing services by doing the following:
Using top quality packing supplies and tools – these are very important. Your belongings will only be packed securely if the equipment we use is of a great quality.
careful wrapping – to us, packing is not just a job. We will wrap each item carefully and make sure it is safe during transport or in case of tumbling.
we move everything you need – we leave no items behind.
Any soft furniture or mattresses are wrapped in plastic, which allows no damaged in bad weather conditions, or in other similar situations.
If you have any furniture that has drawer or doors, be sure it will not be damaged during transport. We make sure to wrap it separately so these doors or drawers can't move during transport.
Unpacking – we'll unpack anything you need after you arrive safely to your new home.
Need moving services Los Angeles?
If you are still looking for the perfect moving company – search no more. JB Movers Los Angeles will lead your move from the beginning until the last item is safely unpacked on your new location. Whether it is an office or residential move – our long distance movers Los Angeles are there for you.
Furthermore, if you decided to move on a short notice and you need to move fast – don't you worry. For us, last minute calls are not a challenge. We will pack your belongings quickly, and most importantly – safely, and transport them easily to their new home.
JB Movers Los Angeles offers you moving and packing services from start to finish. We always make sure that our moving services Los Angeles fit your particular needs. We are reliable, affordable, and professional. Customer service is the most important thing for us. Last minute moving calls are okay. We are licensed and insured. We offer free, no obligation estimates. Our movers will pack and unpack everything for you. And best of all: EVERYTHING IS INCLUDED IN YOUR PRICING. Give us a call today to learn more about how we can help you! 323-933-7739
Our Location:
5143 W Adams Blvd
Los Angeles
,
California
90016
US
---
Our Company/Website Reviews