VIP Dental Implants Dental Procedure Abutment Crown Single Tooth Dental Implant
What We Do!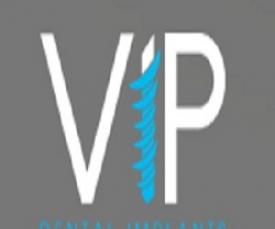 Dental implants are one of the best dental procedures but are also shockingly expensive. In fact, the cost of dental implant procedure can make your jaw drop.
Probably, your dentist is trying to recommend dental implant treatments to you and you're wondering how much you would pay for the dental procedure. This article will explain to you the average cost of dental implants. This article would also make you understand why dental implants are as costly as they do. And I assure you that once you see why undergoing dental implant procedure is so expensive, you would appreciate the dental procedure and be happy to pay that much cost to any dentist who knows what he's doing. Therefore, read on to gain this valuable information.
Average Cost of a Single tooth implant
Generally, it costs about $1,000 to $3,000 to receive a single tooth dental implant. Both the abutment and crown cost about $500 to $3,000. Hence, the cost of a full single tooth dental implant is about $1,500 to $6,000 per tooth.
This cost is actually the estimated out-of-pocket dental implant cost without aids from dental plans or dental insurance. Other associated costs, such as the cost of initial consultation are inclusive of this estimated cost. However, depending on your circumstances, you may have to pay a higher total cost for your dental implant procedure. More so, the costs get higher if you need to undergo dental implants for multiple teeth, the costs only rise higher.
Our Services
Dental Implant Clinic Near Me
Dentalu00a0Implantsu00a0Nearu00a0Me
Dental Implants Houston Tx
Phone: 8322242615
About VIP Dental Implants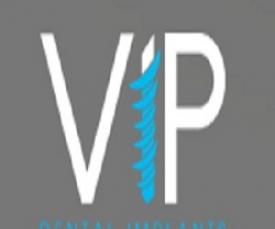 At VIP Dental Implants, we focus exclusively on using dental implants for replacing your missing teeth.
We are specialist members of the American Board of Oral and Maxillofacial Surgery and look forward to providing you with the upmost quality care. Our expert team, led by our double certified cosmetic and oral surgeon Dr. Calvin Jung, includes an experienced dental implant staff. We provide the highest standard of professional care in a comfortable, friendly environment. VIP Dental Implants serves West University, Galleria, Tanglewood, Memorial, Montrose, Boulevard Oaks, Greenway / Upper Kirby, Rice Military, Midtown, River Oaks and many other Houston neighborhoods.
SAME DAY DENTAL IMPLANT CONSULTATION
Whether you need replacement for a single missing tooth, or you require an implant-supported prosthesis for the replacement of all your missing teeth in a jaw, VIP Dental Implants is there to take care of your implant dentistry needs.
BOOK YOUR CONSULTATION TODAY
How can we help you?
At VIP Dental Implants, we focus exclusively on using dental implants for replacing your missing teeth. Here's how we can help get back your smile and dental function:
I AM MISSING ONE TOOTH
If you have a single missing tooth, we will insert an implant which will serve as the artificial root.
Once it forms an intimate contact with the surrounding bone, we will attach a zirconia crown over it, which will appear just like your natural teeth.
I AM MISSING SEVERAL TEETH
If you have some teeth missing in a jaw, then we have options for you. We can give you implant supported fixed bridge if you need a replacement for 2 or 3 adjacent missing teeth. In case of more missing teeth, we will replace your teeth with an implant-supported overdenture.
I AM MISSING ALL MY TEETH
When it comes to replacing all missing teeth in a jaw, we have the best option for you; the all-on-four implant-supported complete fixed dentures. Not only the all-on-four implant supported dentures restore complete dental function, but they also give you a beautiful and lasting smile.
Our Location:
2024 Richmond Ave #200
Houston
,
Texas
77098
US
---
Our Social Media Pages






Exchange Social Media Links/Likes
Our Company/Website Reviews