Sequoia Recovery Parsippany, NJ Clinically Managed Detox Residential Addiction Treatment Program
What We Do!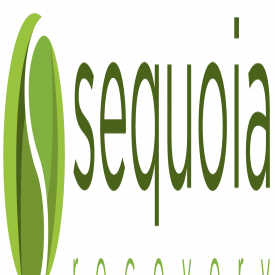 Our number one priority is to provide individualized care for all of our clients. It is our goal to provide the proper care to help clients overcome their addiction. We provide a range of alcohol and drug recovery programs at the drug rehab centers in our network along with a clinically managed detox and full rehabilitation treatment plan.

Not all recovery centers are the same. The Sequoia Recovery network of drug rehab clinics differs from the rest because we offer a comprehensive dual diagnosis treatment program to help those who suffer from co-occurring disorders. You see, many individuals who suffer from addiction also suffer with mental health issues as well. Whether that mental health issue is the reason they began abusing substances or whether their mental health issue derived from their drug abuse, our trained and licensed staff is ready and equipped with the skills needed to properly treat any and all clients that walk through our doors.

The most important step is to acknowledge that you have an addiction. The most effective recovery is when the individual is ready to seek help. Once you've come to grips with your addiction, all you would have to do now is give the Sequoia Recovery network a call. From there, we will help you every step of the way. Once you arrive at a drug rehab center in the Sequoia Recovery network, we will plan out the most effective treatment plan that is specific to your needs.
Our Services
Clinically Managed Detox
Residential Addiction Treatment Program
Long-Term Residential Treatment
Intensive Outpatient Program
Outpatient Treatment Program
Dual Diagnosis Mental Health Treatment
Co-Occurring Mental Health Disorders
Phone: 9737715460
About Sequoia Recovery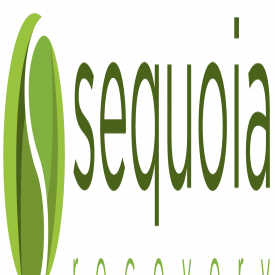 If you or a loved one is in need of help in Parsippany, contact an addiction treatment specialists today. We're here to help you. The Sequoia Recovery network of providers offer a comprehensive dual diagnosis treatment program. We believe that to fully combat addiction, it is necessary to address both the physical and mental addiction. In order to provide each client with a tailored recovery plan, our network takes into consideration your addiction and health history. You can rely on Sequoia Recovery's network of providers to furnish you with the compassion and professional care you need to beat your addiction. From luxurious living accommodations to gym memberships, drug rehab centers in our network provide all necessary amenities for clients in the recovery network. By providing all clients with luxury amenities they can solely focus on their recovery. Every client is a unique individual that deserved an individualized treatment plan that is tailored to their specific needs. All of the clients go through a thorough assessment with professionals within the network to build the proper treatment plan. Through the clinically managed detox program offered by the Sequoia Recovery network, clients will complete the withdrawal period in a comfortable and safe environment. The network's detox program will be supervised by licensed professionals at all hours of the day. The licensed professionals in our network are ready when you are. Don't wait any longer to get the help you need to break your addiction cycle. Take one step closer to a sober life by calling the Sequoia Recovery network and together we can start your journey to recovery.





Our Location:
181 New Road Suite 304, Parsippany
,
New Jersey
07054
US
---
Our Company/Website Reviews