Best Jacksonville Plumbers Jacksonville,FL Toilet Installation Toilet Repair Toilet Maintenance
What We Do!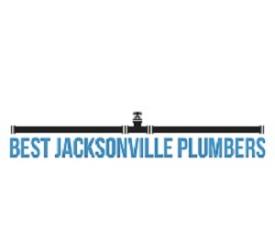 plumbing disaster doesn't discriminate, and it can happen at any and all hours of the day! When the unexpected does take place, you need the right plumber at your doorstep that can deliver a fast service at a fair price with respect in mind.

At BJP, we know what stress and uncertainty that a leak or a flood of any magnitude in your home can bring. In fact, we have the experience and the trained crew on-call to help you avert any crisis and bring your plumbing back to its former glory. No project is too big or too small for us, and we deal with buildings commercial or residential — no questions asked! If you need our help, you can call us 7 days a week, and 24 hours a day.
Our Services
Toilet Installation
Toilet Repair
Toilet Maintenance
General Plumbing Maintenance
General Plumbing Inspection
Kitchen Remodel
Bathroom Remodel
Phone: (904) 701-7944
About Best Jacksonville Plumbers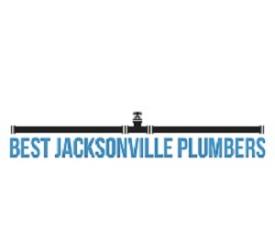 When it comes to your home, it's essential to have the best plumbing available to help keep your house safe. Choosing a plumber can be difficult, especially for those who don't know much about plumbing and don't know where to start. Many people may claim to be professionals, although they may not even be fully qualified. There are also fully qualified plumbers who don't know much about customer service or answering your questions. There are a wide variety of things that can affect the choice you make about a plumber for your home.

Choosing this professional should be undertaken with a great deal of patience and the understanding that it may take a little bit of time. You may first want to start with asking the people that you know who they would recommend. This can give you an idea of who is credible in the area. While many may not rely on this method, word of mouth is still one of the best ways to find a qualified plumber.

If this trick doesn't work out for you, you can also look in your local phonebook to try to find a plumber that seems like a good fit. One drawback to this is that you won't know if the plumber is as qualified as they claim to be. An excellent plumber doesn't only have to be good at their job, but also good at customer service and building relationships. Before making a call, be sure that you have an idea of what the plumbing issue is, and never settle for calling only one plumber. Instead, call several and make a note of how each one speaks to you so that you can get a better idea of who you'd like to have to work for you.

You can also choose to use a web search to find a list of the best plumbers in the area. A search engine can give you a longer list of professionals in your area that you may want to choose from. Be sure that you look to see if the plumber has a website. This is an important way to tell how credible they are, and also how to see online reviews to see if they're the right person for the job. If the professionals have web pages, it makes it easy to contact them. You may be able to even do an online chat. Don't give out your home address, but schedule a meeting or a phone call, instead. You may want to set up an interview with up to ten plumbers so that you can see what they offer and how their customer service is.
Our Location:
300 W Adams St #248 Jacksonville, FL 32202
Jacksonville
,
Florida
32202
US
---
Our Company/Website Reviews