Hui Ku Maoli Ola Native Plant Nursery Hawaii Culturally Designed Hawaiian Gardens
What We Do!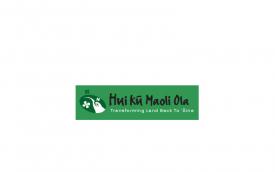 Hui Ku Maoli Ola Native Plant Nursery - What originally started as a backyard hobby in 1992 has blossomed into a thriving business in the new millennium, now supplying Hawaiian plants to State and Federal agencies, private and commercial landscapers, hotels and resorts, and retail monsters like The Home Depot in Hawaii as well as the Navy Exchange. Hui Ku Maoli Ola is a full service landscaping company. We offer both commercial and residential landscaping on all Hawaiian Islands. With over 20 years of landscaping experience, Hui Ku Maoli Ola is recognized as the industry leader in regards to native Hawaiian landscaping services. We are a fully licensed and insured Landscaping contractor specializing in native Hawaiian landscapes. Since our beginning, we have offered unique landscaping services. Our landscapes allow the customer to rest assured no environmental harm will occur through the introduction of invasive species while achieving an ascetically pleasing landscape.

Phone No : (808) 235-6165
Our Services
Culturally Designed Hawaiian Gardens
Xeriscaping
Environmentally Conscious Ecoscapes
Hydroseeding
Landclearing
Tree Trimming
Irrigation Installation
Phone: (808) 235-6165
About Hui Ku Maoli Ola Native Plant Nursery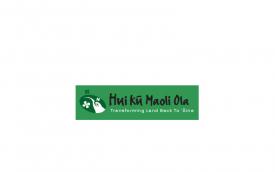 Founded in 1999 by long-time Waimānalo friends Rick Barboza and Matt Schirman, Hui Kū Maoli Ola was formed to help protect and perpetuate Hawaii's unique natural resources and cultural practices. With his initial interest in native Hawaiian birds, Rick's education led him to the realization that the peril of Hawaii's birds has stemmed most directly from the destruction of their native habitats. Similarly, Matt's education in Hawaiian culture introduced him to the inseparable marriage between cultural practices and the natural environment. In both cases, the perpetuation of their respective passions hinged on the health of native Hawaiian ecosystems and, more specifically,native Hawaiian plant populations.

It did not take long for the two friends to realize just how devastated most of Hawaii's natural environment had become. Centuries of severe habitat destruction and the introduction of countless exotic plants and animals have left Hawaii's natural environment in a state of despair, with innumerable native plant species pushed to the brink of extinction (or over it!) and largely forgotten by the general public. One of our main objectives as a Company has, thus, been education as a first step to the re-popularization of these vital plants that represent the backbone of Hawaii's unique and fragile ecosystems.
Our Location:
hawaiiannativeplants@gmail.com
Kaneohe
,
Hawaii
96744
US
---
Our Company/Website Reviews