Alexander Tsiring Law Firm New York Immigration Family Law Divorce Real Estate
What We Do!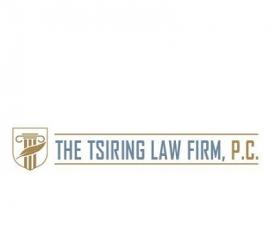 At the end of the day, it's all about finding that right fit between legal expertise and experience working with cases and clients that have been in the same situation that you find yourself in right now. Just as you wouldn't ever want to be a newly minted heart surgeon's very first patient (for obvious reasons), you don't want a rookie lawyer dealing with your case for the first time, not having had built up experience working with similar clients to you in the past. You shouldn't have trouble finding law offices in New York that handle these kinds of cases, have handled these kinds of cases in the past, and dedicate significant resources to these areas of law. At the same time, you'll want to make sure that you aren't just another client, and that you are going to be working with people you can establish a real relationship with – people that are invested in your success.
Our Services
Citizenship
Immigration
Visa Petition
Brooklyn Divorce Attorneys
Real Estate
Criminal Charges
Deportation
Phone: (718) 332-5600
About Alexander Tsiring Law Firm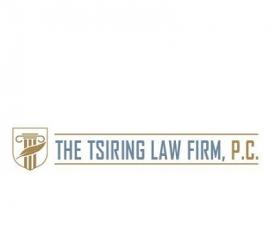 The Tsiring Law Firm, P.C. practices in the following areas of law: Immigration, Family and Divorce, General Civil Practice, Real Estate, and Personal Injury.

The Tsiring Law Firm, P.C. is a boutique New York law firm that is focused on its clients' goals and interests and we are dedicated to provide the best short and long term solutions to every unique situation.

Our Law Firm offers a full range of services in an efficient and cost-effective manner. We take pride in our work and in the thorough preparation that we bring to each individual case. Our goal is to find the best solution to your legal issue.

When looking for a good lawyer - here are the key questions you have to ask a professional law office in New York to find the perfect lawyer for you.

Trying to find the very best lawyer, especially here in New York, where there are so many, can feel like an almost impossible task – especially if you haven't done this before.

Thankfully though, armed with the key questions outlined below, you should find it a lot easier to search for the best law office in New York, the lawyers that can help you with immigration, criminal law, business law, and family law issues.

Use these questions below to "fill in the blanks" and help you navigate the otherwise difficult process of searching for a lawyer!
Our Location:
1713 Sheepshead Bay Road
Brooklyn
,
New York
11235-3606
US
---
Our Social Media Pages






Exchange Social Media Links/Likes
Our Company/Website Reviews