High Touch Moving Long Island New York Residential or Commercial Moving
What We Do!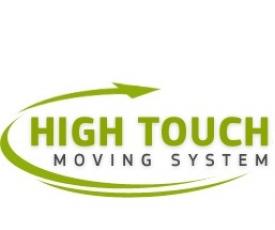 At High Touch Moving, we are committed to exceptional customer service. When you hire a moving company like us to oversee your move, you can depend on us doing our job perfectly. We aim for professional excellence because we understand that moving can be a challenge, and we strive to make the relocation experience as easy as possible for our customers. If you leave the chore of residential or commercial moving to us, we guarantee you will be happy with your results. Explore our site today and call us to let one of our sales associates answer your questions about our moving services. We are here to assist you with local moving, long distance moving, and even international relocations and we also provide short-term or long-term storage solutions.
Our Services
Residential Moving
Commercial Moving
Local Moving
Long Distance Moving
International Re-locations
Short Term Storage Solution
Long Term Storage Solution
Phone: (718) 786-7800
About High Touch Moving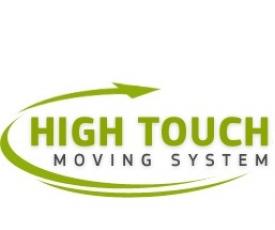 At High Touch Moving, we have been offering innovative and reliable moving and storage services since 2005. We strive to please our clients who include major museums, corporations, private collectors and art galleries as well as residents and small businesses. We owe our success to our clients and our employees, and we know that offering superior customer service and stopping at nothing to ensure satisfaction is what it takes to be unrivaled in the field. Picking a mover can be a difficult choice to make when valuable materials are on the line, so please allow us to tell you more about us. We think we have what it takes to make your move a big success.

High Touch Moving is proud to be one of New York's most trusted movers. We are a member of the Manhattan Chamber of Commerce and are bonded and insured, so customers can know that they are dealing with professionals they can trust with their belongings. With a BBB accreditation, we stand out from much of our competition in terms of accountability and transparency. We know that certifications and third party ratings are important to customers who wish to make the best choice for their moving needs, and we are proud to be able to provide them.

What we are most proud of, though, is the experience we have serving our customers. Aside from our accolades and affiliations, we feel that our success speaks volumes about us as a company. Whether our customers are moving across town or across the country, we have a solid record of meeting their expectations and delivering on time. We understand that time is money and that moving is a big change in people's lives. We want to help make your transition as smooth as possible, that is our job.

Choosing a professional mover is a difficult choice, it can be hard to know who to trust with valuable goods, but we hope that you will consider us in your decision process. If you would like to know more about us and our history, feel free to give us a call or send an email. We are more than happy to answer any questions you might have before choosing to go with us for your big move.
Our Location:
53-28 11th St, Long Island City
Long Island
,
New York
11101
US
---
Our Company/Website Reviews