Colepepper Plumbing San Diego,CA Appliance Repair Barbecue Repair Dishwasher Repair
What We Do!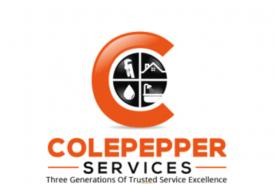 Here at Colepepper Plumbing, we pride ourselves on being your San Diego plumber of choice. We understand it can be hard to find a good plumbing company in San Diego and we will do anything to earn your business. Give us a call and try us out! All of our plumbers will show up at your home and give you a free on site estimate. They will then give you several different options to repair your plumbing. We understand that some plumbing issues can be more complicated then you had planned. That Is why we give you several different options to repair the plumbing. From an economical, quick Band aid fix to a whole on rebuilding or replacing of the plumbing problem.
Our Services
Appliance Repair
Barbecue Repair
Dishwasher Repair
Drain Cleaner
Drainage Pipe
Dryer Repair
Faucet
Phone: (619)838-1322
About Colepepper Plumbing San Diego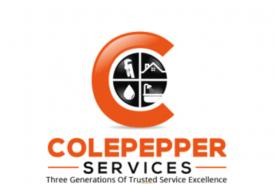 Colepepper Plumbing is a family owned and operated company with more than three generations of trusted service excellence. We understand that finding a good plumber can be hard to do. Let us explain why we feel that we may be a good fit for you.

We pride our selves in being the local experts that your friends and neighbors have come to trust. We ourselves have had bad experiences with service companies and we strive to avoid giving those bad experiences to you. We can't say we are perfect, but if we do make a mistake, we will definitely make it up to you.

Every company promises good customer service, but at Colepepper Plumbing, we actually stand behind our promise. When you choose us you are getting a highly skilled, licensed, bonded and insured technician that will come to your home or place of business.

As your plumber, we…

Will never leave a mess behind for you to clean up.
Will treat you fairly and show you and your home the respect you deserve.
Provide top quality products and honor our warranties in writing.
While some companies will drag their feet and leave you hanging, we will remain focused on your project from start to finish. Once we begin, we won't stop until the work is complete.

At Colepepper Plumbing, we provide to provide exceptional plumbing craftsmanship and to protect the health and wellness of the homeowners of San Diego.

We run our business based on The Golden Rule. We believe in treating our customers the way we would like to be treated, so we provide honest, reliable service, and we only hire technicians who are willing to abide by our principles and uphold our commitment to integrity, respect and dependability.

We stand behind our products and services. If you are not 100% satisfied with the work we perform, we will refund your money.
Our Location:
11440 W Bernardo Court #300
San Diego
,
California
92127
US
---
Our Company/Website Reviews