Tampa Bankruptcy Lawyer Gina Rosato Law Firm Chapter 7, 13 Attorney Florida 33624
What We Do!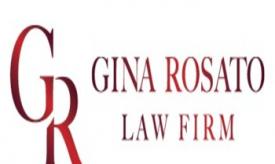 The Gina Rosato Law Firm, P.A. is a Bankruptcy Lawyer located in Tampa, Florida and assists clients who are in need of a personal bankruptcy. Call (813) 463-8000. If you are in need of a bankruptcy lawyer and need to evaluate your situation call today. We will help you determine if you need to file a bankruptcy. Your initial phone consultation is free. Our lawyers will determine if you should file a Chapter 7 or Chapter 13 bankruptcy after careful evaluation your financial situation. The Gina Rosato Law Firm, P.A. is able to assist you in dealing with your credit card, medical and other debts. Know your options. Our main office is located in Tampa, Florida. Please call 813-463-8000 for your free initial phone case evaluation today.

Our Services
Tampa Bankruptcy Lawyer
Bankruptcy Attorney Tampa FL
Chapter 13
Chapter 7
Gina Rosato Law Firm
Personal Injury Expert Tampa FL
Tampa Foreclosure Defense Attorney
Phone: 813-463-8000
About Tampa Bankruptcy Lawyer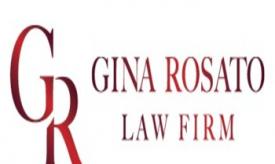 WHY YOU SHOULD HIRE GINA ROSATO

A Local Tampa Bankruptcy Lawyer serving the client in need of Chapter 13 or Chapter 7 Bankruptcy. We will help you determine if you are a bankruptcy candidate. We offer free initial consultations and affordable payment options.



The Gina Rosato Law Firms goal is not to be the largest but the best personal injury law firm in Tampa Bay. Gina limits the number of cases she accepts so she can provide the most attentive representation to all of all her clients. That means being accessible, providing prompt responses to your questions, and meeting with you in person to discuss your case.



Your choice for legal representation is critical and you should have the utmost confidence in your attorney. It is important that you to find a lawyer who you trust and who is a good fit for you and your case.



If you are later unsatisfied with your representation, it may be difficult to find a second attorney to take your case. Rather than relying on an advertisement, interview your potential attorney and be comfortable with your decision to hire them.



Tampa Personal Injury Attorney

A large percentage of personal injury attorneys have never had one trial in civil court. I am licensed to represent clients in both state and federal courts and have tried many bodily injury cases to verdict.
The Gina Rosato Law Firm has the resources to consult and retain experts in all fields to successfully prosecute your case against the insurance companies. Call me at (813)463-8000. I want to be your Tampa Personal Injury Lawyer.



Tampa Bankruptcy Chapter 7,13 Attorney

Most people only consider bankruptcy as an absolute last resort. Unfortunately, most people do not consult with an attorney until their situation is urgent and they have depleted all of their savings when they would have been in a better financial situation by consulting with an attorney earlier rather than later. I have clients that had good jobs but have become disabled and are now living on a severely limited income. Others were married and could afford their expenses with their spouse. After death or divorce, they cannot afford the same expenses on their own. Contact me today for a consultation at: 813-463-8000. I am your Tampa Bankruptcy Lawyer.



Tampa Foreclosure Defense Attorney

By hiring a Tampa foreclosure defense attorney we will assert defenses on your behalf and handle the legal aspects of your cases. Many times we are able to negotiate a deed in lieu of foreclosure with the lender and have a deficiency waived so you will not be financially responsible for the full balance of the loan. Our goal is to protect your rights and keep you in your home as long as possible.
Our Location:
4124 W Linebaugh Ave
Tampa
,
Florida
33624
US
---
Our Company/Website Reviews