Lotus Notes to Office 365 migration
What We Do!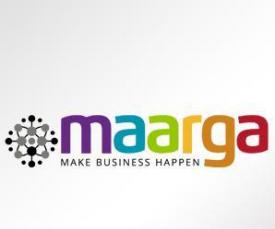 Experience "ZERO DOWNTIME" Email and Apps migration to Office 365. Get a smart Office 365® migration strategy to accelerate delivery and avoid end user disruption. Get the Free Lotus Notes Migration Kit.
Our Services
Lotus Notes Solutions
Lotus Notes Migration Solutions
Enterprise Social Network Solutions
Modernize Lotus Notes
Enterprise Collaboration
Lotus Notes
Phone: 1 888 670 9696
About Maarga Systems Inc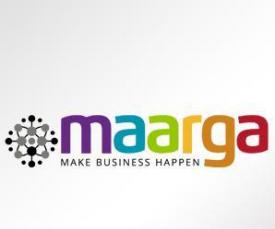 After his Masters from IIM Calcutta, Venkatesh Krishnamoorthy, MD & CEO of Maarga Systems, had made up his mind to pursue a career in the computers and software field. So it is hardly surprising that his own venture turned out to be a hardcore IT solutions company. Venky, who always had an entrepreneurial bent of mind, started to give his dream a shape and co-founded the company in 2003 with Gayathri Viswanathan, who was a chemical engineering graduate from BITS Pilani. With his non-engineering background, Venky's experience was more in selling and consulting, while Gayathri had the required engineering background – thus complimenting each other. In 2002, the market was down. But instead of doing something generic they took up IBM's Lotus Notes development which was going through a lot of turbulence at that time. There was a lot of movement of technology work to India and the market had space for someone new to enter and provide value. Focus and utilizing talent have been the strengths that have won the two respect and they are considered thought leaders in their sphere. Maarga gained a substantial foothold in Europe with projects from British Telecom, Siemens Israel and CFS Germany. Being Niche, Maarga's services were much in demand. Subsequently their international exposure expanded through a clutch of twenty different companies in Japan, Syria and Hawaaii. By 2007, Maarga entered the US market, established a subsidiary and started making inroads. Today US is the biggest market for Maarga.Maarga grows at 52% year on year. Maarga's clientele include Certapro Painters, Parexel, Hero Motor Corp, Dr.Reddy's, Oman Insurance Company, QAFCO and many more.
Our Location:
180 Tices Lane, Suite 106, Building A
East Brunswick
,
New Jersey
08816
US
---
Our Social Media Pages






Exchange Social Media Links/Likes
Our Company/Website Reviews