Divorce Attorney Salt Lake City
What We Do!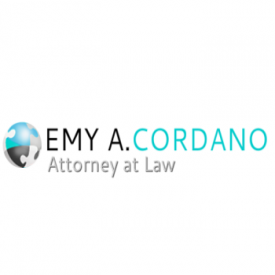 Emy A. Cordano, attorney at law is a full-service law firm serving the Salt Lake City Utah, Our experienced lawyers provide aggressive representation to help you resolve a wide range of legal matters. When you need a divorce or family law lawyer, don''t back down, and don''t try to represent yourself, instead, call the lawyers at Cor-Law. We are
Our Services
divorce Lawyer
divorce attorney
alimony attorney
child support attorney
child custody attorney
Phone: 8018045152
About Emy A Cordano, Attorney At Law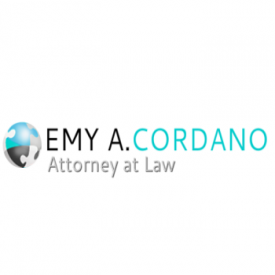 When it comes to family law, there is no substitute for experience. For nearly two decades, I have utilized an aggressive and compassionate approach to protect the rights of each client and to look out for their best interests. Unlike most Salt Lake City divorce attorneys, I am one of the few female lawyers to run my own law firm. The majority of divorce lawyers simply provide legal representation. I can do so much more. Not only do I focus on protecting the rights and interests of each client during a case, I also place a high priority on preparing clients for life after a divorce. Most importantly, you do not have to be wealthy to receive the best possible legal representation. You get the whole package at my law firm at reasonable, doable rates.



Custodial Interference
Custodial interference is when one parent interferes with the visitation or custodial rights of the other parent, whether through taking, enticing or hiding the child, or through other actions. Under Utah law, a first offense of custodial interference is a misdemeanor punishable by up to six months of jail. Taking a child out of the state without permission can be charged as a felony that may result in a five-year prison sentence upon conviction.
Asset and Property Division
I am extremely diligent in protecting my clients' financial interests and future financial stability. This includes demanding full financial disclosure from the opposition and ensuring that all assets are properly valued. Whether your divorce case can be resolved through negotiation, mediation is required or you must go all the way through trial. You will have a Salt Lake City asset and property division attorney on your side prepared to:
Conduct a thorough and accurate assessment of all marital assets and debts, sometimes including one spouse's hidden funds or property
Secure and present documentation necessary to prove certain assets – such as those you inherited, received as gifts or brought into the marriage and did not commingle – should be treated as separate property that is yours alone
Advocate skillfully and aggressively for a property settlement that protects your financial stability and lifestyle to the greatest possible extent
Obtain business valuations to determine the real value of your closely-held business or your spouse's business.
Our Location:
6465 S 3000 E, Suite 103,,
Salt Lake City
,
Utah
84121
US
---
Our Company/Website Reviews