Dog for Dog Signature Line of All-Natural Dog Food DOGSBUTTER, DOGSBAR, DOGSTREAT
What We Do!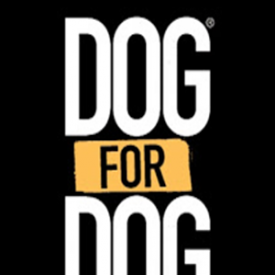 DOG for DOG provide high quality and natural dog food and treats like DOGSBUTTER, DOGSBAR, DOGSTREAT and toys. Our dog food and treats are delicious and full of proteins and omega fatty acids that make your canine's coat shiny and healthy. DOG for DOG is an all natural dog food and treat company with a mission to help dogs in need. For every product we sell, we donate a product to a dog in need. We have an online community committed to enhancing the life of man's best friend via proper nutrition.
Our Services
Dog toys
natural dog food
Dog Treat
dog food
Phone:
About Dog for Dog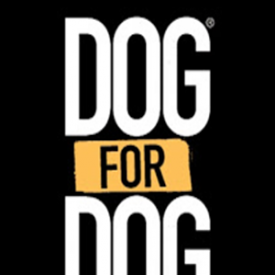 Buy healthy and delicious high quality dog food with omega acids and proteins that boost your canineu2019s immune system and makes the coat shinier. Our natural dog food is made up all the goodness of natural products now available at DOG for DOG.



We strive each and every day to deliver the cleanest, most-nutrient rich dog treats to dogs across the country, whether in cozy homes or waiting to be picked up at the local rescue shelter. We achieve this feat via our signature line of all-natural DOGSFOOD and additional dog treats. Not only are these products developed with the specific needs of your specific dog in mind, but also for the dogs that are waiting to be adopted in local shelters or rescues.



High Quality Products for Every Dog Our selection of all-natural dog food is as nutritious as it is delicious. Our products pair protein with Omega fatty acids to create healthier skin, shinier coats, and a better quality of life. Not to mention, our dry dog food is suitable for all stages of life. For the pup who can't wait between meals, we have a great selection of dog treats.



From our all-natural DOGSBUTTER to our DOGSBAR, which is made from peanut butter, oats, and organic flaxseeds, our collection of dog treats is sure to keep your dog satisfied between meals. As with all of our products, when you purchase a bag of all-natural dog food or dog treats, you're shipping out the very same product to a dog in need.
Our Location:
3000 31st Street, Suite C
Santa Monica
,
California
90405
US
---
Our Products
Our Company/Website Reviews