Taros Trade BG LTD - auto parts
What We Do!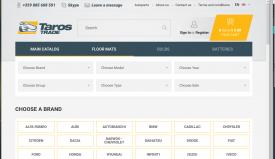 There probably isn't a single person, who likes to get their car fixed. Most of the time you don't know the
price of a part and you can get scammed by the repairman. In this instance knowledge is power once
again. Visit us and get the part you need at a reasonable price, without any hidden fees
and with fast shipping. Every time you need quality car parts, come to us and we will ship them to you!
Our Services
Alfa Romeo
Audi
BMW
Cadillac
Chrysler
Honda
Ford
Phone:
About Taros Trade BG LTD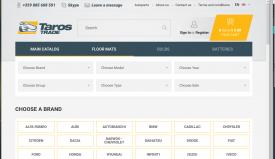 Taros Trade BG LTD offers it's customers a large variety of lighting, door handles, bumpers and sheet metal parts. Our range of body parts includes a large variety of bumpers, fenders, hoods and plastic covers. Our range of door handles is one of the biggest on the market. In our lighting category, you will find headlights, tail lights, fog lights and corner lights. The window winder regulators that we offer are of the highest quality.
Our Social Media Pages






Exchange Social Media Links/Likes
Our Company/Website Reviews