What We Do!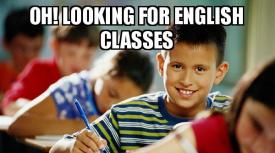 we are offer the best Language schools in delhi. Our objective is to produce exceptional teaching to students of all ages and levels, from college normal to skilled lecturers regardless of what background or discipline they''re engaged in, and that we aim to exceed the expectations of our students by providing outcomes derived from the excellence of our coaching.

Our Services
Sanskrit language
French
Japanese
Thai
HIndi
English
and many more!
Phone:
About Langma School of Languages Pvt.Ltd.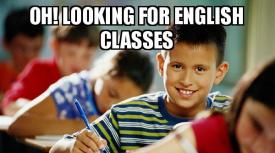 Langma School of Languages, as its name suggests, is a premier institution for learning foreign languages.What makes us different is the fact that we offer courses in all the key foreign languages. Incidentally we are the only institution in South Delhi that offers courses in 26 different languages. We offer both short-term and long-term courses. All our courses are thoughtfully designed in such a way to help you attain an overall proficiency in the target language.

Langma School of Languages is a unit of Langma International Pvt. Ltd. and our roots date back to more than eight years of experience in the field of language teaching and innovation. Langma School of Languages has been set p in response to the huge gap between the ever-increasing mands of foreign language courses, and the availability of skilled professional in the field.

We are committed to create new-age professionals in the field of language learning, solutions and services.Many of the students of Langma are enjoying a successful career in the field of BPO, Marketing, Mass Communication, Aviation, Hospitality etc. Langma has become the name of authenticity, trust and reliance through its exceptional quality and student's mouth ppreciation that is what makes us outshine the rest.

Our goals as a Foreign language institute are to foster ur students' awareness of foreign language and culture and to help them gain communicative competence in a foreign language. To reach our goals, there are several principles that guide us to make pedagogical choices in ur classroom. Our teaching principle is that effective teaching is student-centered with the consideration of individual needs.

We believe that teaching should take into account students' needs since motivation and attitude are important factors for stents learning a foreign language. We provide communicative and collaborative activities in which students can construct their learning instead of merely receiving nowledge from teachers. With a student-centered approach, students can build their language skills through interactions with other students in a task and content base. We engage each student in the learning process and be in the role of a facilitator rather than just a "transmitter" of knowledge.


Our Location:
E u2013 78 South Extn.- I Near Bengali Sweets, New Delhi-110049
Delhi
,
110049
IN
---
Our Products
Our Company/Website Reviews