Lifelong Wedding Ceremonies Wedding Officiant
What We Do!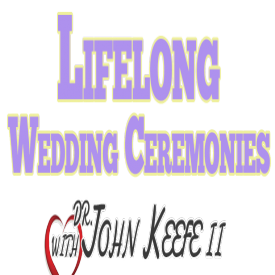 Lifelong Wedding Ceremonies Wedding Officiant in Oklahoma CIty, OK. My name is Dr. John Keefe II, and I am a Wedding Officiant in OKC, and a licensed minister in the state of Oklahoma.
Our Services
Anniversaries
Baby Showers
Bridal Showers
Christenings
Engagement Parties
LGBT Weddings
Ceremonies
Phone: (405) 696-6450
About Lifelong Wedding Ceremonies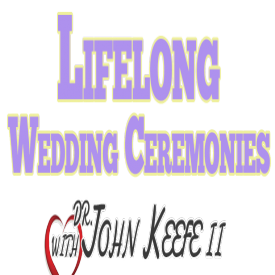 My name is Dr. John Keefe II, and I am a Wedding Officiant in OKC, and a licensed minister in the state of Oklahoma. I specialize in performing wedding ceremonies of all kinds for a wide variety of couples, including heterosexual couples and LGBT couples.

I can help you have one of the best possible wedding ceremonies available! No matter where you live in Oklahoma, I can be there! If you choose to come in from another state, that is just fine, too!
As you get ready to embark upon your special day, allow Lifelong Wedding Ceremonies to help you make your dreams come true. We are a non-denominational group who never passes judgement on those whom we unite in marriage. Wedding officiants in OKC that are part of the Lifelong Wedding Ceremonies team include ministers and members of the justice of the peace who have the knowledge, training, and compassion to perform any ceremony regardless of gender, sexual orientation, or heritage. Marriage officiants in Oklahoma have the desire to make your day extra special by incorporating meaningful music, poetry, and songs during the ceremony in order to inspire a unique atmosphere that is personalized according to your desires.
Lifelong Wedding Ceremonies provides impressive wedding services in Oklahoma City that are geared towards the happiness of the couple. Regardless of the type of union, our wedding officiants in Oklahoma City are committed to making your day a memorable event. We have performed every type of wedding ceremony imaginable, including courthouse, elopement, and traditional services. Whether you choose a church or a vineyard, our wedding ministers in OKC have conducted marriages in a variety of venues. In fact, we are willing to officiate your wedding at any location you choose, and we look forward to the opportunity. The sky is truly the limit.

Wedding officiants in Oklahoma City are quite capable of giving you the dream wedding you have always fantasized about. Our team of officiants are confident in their capabilities and want you to feel the same way. Lifelong Wedding Ceremonies is deeply committed to doing whatever is necessary to give you a wedding that creates memories for years to come.

We understand that no two couples are the same, which is why we work extra hard to personalize your wedding day. Have peace of mind knowing that your marriage service in OKC will be tailored according to your unique personality and will reflect the phenomena of two becoming one while you and your beloved stand together in unity in front of friends and family. Marriage is so much more than cake, flowers, and decorations, it's about two hearts beating together in harmony and our marriage officiants in OKC possess a deep understanding of this very special season in your lives.

Know that your ceremony can have as many or as little guests as you desire. Lifelong Wedding Ceremonies has conducted intimate unions that have only consisted of the bride and groom to large-scale services consisting of a few hundred guests. This is your wedding and you are in charge of the fine details, our job is to help you execute them.
Our Location:
3111 W Wilshire Blvd
Oklahoma City
,
Oklahoma
73116
US
---
Our Company/Website Reviews