Compare Cheapest Electricity in Texas
What We Do!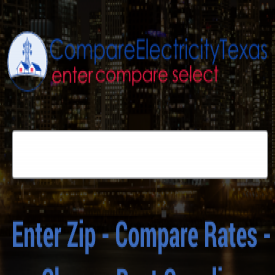 This website gives you an option to compare electricity rates in your area in Texas. You can compare the price and offers by all electricity providers in Texas. After comparing you can choose the cheapest electricity rates. You can also rate and give your feedback about your electricity provider. Remember this is not a complaint site. We just want to help you during bad credits and save money.
Our Services
Compare Electricity Rates
Rate and Reviews Electricity providers
Find Cheapest Electricity in Texas
Phone: 12142964407
About Compare ElectricityTexas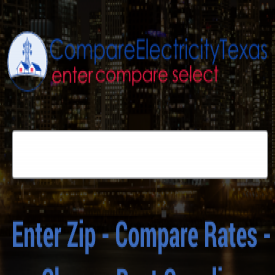 Launched in 2015 this website gives you the option to compare electricity rates in Texas. You can enter your zip code and see the offers in your area. You can compare electricity rates in your area and choose the best and perfect electricity provider. We add only the best offers and companies. Through sustained quality check we ensure that our search engine gives you all the best options to choose electricity.
The website also offers an option to select and rate your electricity provider. Read the reviews from real users and get a first hand information about the electricity provider in Texas.
Our mission is to provide the consumer with the best electricity providers to choose from. We partner with only the best electricity providers in each market. Through relationships with major utilities and providers we provide a single source portal to millions of consumers. The consumer pays nothing for our services provided by our websites. Our goal is to provide you with a hassle free shopping experience and to get you the lowest possible electricity rates from the best and most trusted providers.. Our company has 15 years experience in the energy business.
Our Company/Website Reviews