What We Do!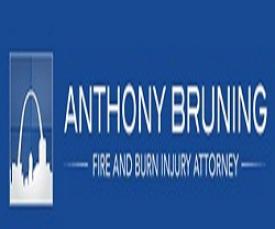 The attorneys at The Bruning Law Firm represent clients in serious injury matters throughout Missouri and Illinois we are known for our work as fire, explosion and burn injury attorneys throughout the nation. We are responsible for forcing the recall of over 7 million defective coffee makers and have exposed corruption in the smoke detector industry. All of our attorneys are certified fire and explosion investigators giving us the knowledge and ability to handle these cases with the highest degree of care. We often speak at seminars, teaching attorneys how to litigate burn injury cases and conduct residential fire investigations.
Our Services
Burn injuries
House fires
Smoke detector failure
Class action
Personal injury
Car accidents
Product liability
Phone: 314-898-3078
About The Bruning Law Firm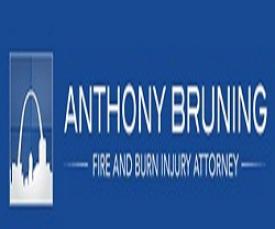 At The Bruning Law Firm we are big enough to take on the mega-corporations but small enough to give you the personal attention you deserve. Our approach to representing you is different. We believe in Transparency. You will always have access to the same information we do using our innovative communication system. If we decide to take your case, each client is assigned a team, lead by an attorney. These teams work towards maximizing your award quickly and efficiently. Your team will have a case manager who will walk you though every step of the legal process, serving as your 'go to" person and answer your questions when they arise. Our firm is one big family, and we extend that philosophy to our clients. We are dedicated to providing unsurpassed legal representation and client services.

My clients include people who have been injured by dangerous products and the negligence of others. My cases have resulted in some of the largest verdicts in Missouri and Illinois. While most of my cases involve fires and explosions I have vast experience in products liability, medical malpractice and trucking accident cases. My largest case was a 1999 verdict against a smoke detector manufacturer for 50 million dollars arising out of the deaths of two children. In 1989 I was honored as "Man of the Year" by the National Association of Fire Investigators for my work in Klein v. General Electric – a case which exposed a defective and dangerous coffee maker which led to the recall of 7 million products. I am a nationally certified fire and explosions investigator and I am asked to speak regularly at national fire and explosions symposiums on the legal aspects of fires and explosions. If I can help you with your case, please contact me.

I have the knowledge and experience to handle large injury and death cases from the investigative stage through trial. I have won cases against some of the world's largest corporations, insurance companies and law firms. I am the author of a book entitled Jury Trial Focus Groups – A Guide For Trial Lawyers. I take each case very seriously because I care about my clients. I know I am often their only hope.

My wife Cindy and I are blessed with 4 wonderful children, 2 daughters-in-law, a new son-in-law and 2 bundles of joy granddaughters. I am proud that 2 of my sons have followed me into the practice of law. My 2 daughters-in-laws are lawyers as well. We are The Bruning Law Firm. I have coached youth football and baseball and my interests include sports, reading, astronomy, outdoor activities and my passion, fishing.
Our Location:
555 Washington Ave, Suite 600
St. Louis
,
Missouri
63101
US
---
Our Company/Website Reviews