External GPS Antenna Factory in China--Long Praise
What We Do!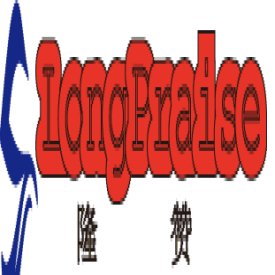 Long Praise Inc Limited is a professional manufacturer and trader of GPS antenna,GSM antenna,WLAN antenna, 3G antenna,DVBT antenna. All kinds of antennas pass ROHS certificates and especially GPS antenna get CE/FCC/SGS/ROHS approved. With 4 years exporting experience, Our products are highly praised by our customers.
Our Services
External GPS Antenna
Internal gps antenna
External GSM Antenna
GPS and GSM combination antenna
2.4G wlan wifi antenna
DVBT TV antenna
USB GPS mouse
Phone:
About External GPS Antenna Factory in China--Long Praise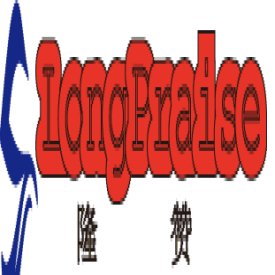 GPS antenna is through reception of satellite signals for locating or navigation terminal.
And you must use the signal reception of the antenna. GPS satellite signal is divided into L1 and L2, the frequency of 1575.42 MHz and 1,228 MHz, respectively, to open the L1 civil signal, the signal for circular polarization. Signal strength is about 166 - DBM, belongs to the weak signal. These characteristics determine the necessity of the GPS signal receiving antenna.
GPS antenna - the classification of the GPS antenna
1.from polarization mode, GPS antenna is divided into vertical polarization and circular polarization. In today's technology, the effect of vertical polarization than circular polarization. So in addition to special circumstances, the GPS antenna will adopt circular polarization and linear polarization.
2. GPS antenna is divided into a built-in antenna from the placement and external antenna. The antenna assembly position is also very important. Early GPS handsets with eversion antenna, the antenna and the whole machine internal basic isolation, almost does not affect the EMI, star effect is very good. Now, with miniaturization trend, with built-in GPS antenna. The antenna must be above all metal components, shell plating and good grounding, away from the EMI interference sources, such as CPU, SDRAM, SD card, crystals, DC/DC. The application of GPS will be more and more common. The car shell, especially the car explosion-proof membrane can produce serious hinder GPS signals. A gps antenna with magnetic is very necessary now.
3. From power supply ,GPS antenna is indiveded into active antenna and passive antenna. External GPS active antenna, for example external vasco GPS antenna is basically belongs to the active antenna. Passive antenna is not including antenna LNA amplifier, only antenna ontology.



1)Products Quality
All antennas must be pass strict test before they ship and they have 1 warranty after you got them.

2)Product Package
In order to protect our custmers goods, we use inner box and thicken carton to pack , and we still have reliable freight partner.

3)Payment Method
T/T ,WESTERN UNION ,PAYPAL

4)Order workflow
Contact our sales ---> tell us all your requirement -----> Recommend you some item -----> Confirmation------> Quotation ---->Make a deal!
Our Location:
yuangang road 538,tianhe district,guangzhou
Guangzhou
,
510000
CN
---
Our Company/Website Reviews