Professional Landscape Supplies
What We Do!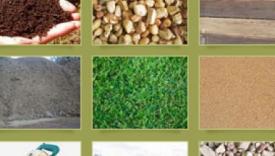 In the Brisbane area, Professional Landscape Supplies is the place to fulfill all your landscaping needs. We pride ourselves on our prompt and reliable service with a professional attitude.

Our Services
Soil
Compost and Potting mix
Decorative Stones
Fertilizers & Additives
Bark and Mulch
Sand
Aggregates
Phone:
About Professional Landscape Supplies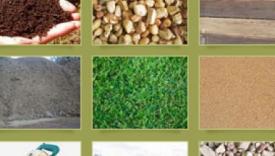 At Professional Landscape Supplies we specialize in the supply of all your landscaping needs.From your full range of soils, barks, aggregates and sands, and also including Treated Pine and Hardwood for Fences, Pergolas, Carports, Retaining Walls.

With acres of stock, optional delivery and experienced staff we can help you with all your outdoor landscaping needs. If you can't find what you need listed on the web site, give us a call or send us an e-mail, because if we can't get it, it probably doesn't exist.Suppliers of Quality Landscaping Products for More than 20 Years, We Satisfy the Landscape Needs of People in Deception Bay, Brisbane and Beyond.

As full service landscape suppliers, Brisbane area clients needn't go any place else to fulfill their needs, whether they wish to hire a trailer, purchase landscape materials from soil and turf or stone, to sand, mulch, sleepers or any other supply—we have everything needed for any landscape design.

Unlike other landscaping supply companies in the area, we are family owned and operated, meaning we take an exceptional amount of pride in the work we do and strive to exceed the expectations of the people who purchase our landscaping products.

When it comes to landscape supplies, Brisbane residents have come to learn that ours is a name that can be trusted. We pride ourselves on our prompt and reliable service with a professional attitude, for all your landscaping needs, no matter what size job it may be.

Why visit several places when you can find a full range of quality landscape supplies in Brisbane, all under one roof? For everything they need in the way of landscaping supplies, Brisbane area residents know that ours is a name they can trust.

Our Social Media Pages






Exchange Social Media Links/Likes
Our Company/Website Reviews