Cosmopolitan Shutters & Blinds
What We Do!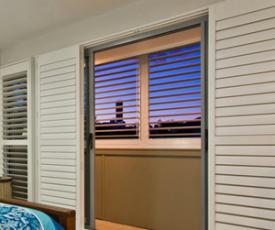 Cosmopolitan Shutters & Blinds is a one-stop company in brisbane. We pride ourselves on providing you with the best quality shutters & blinds at unbeatable prices, with warranty and our high quality installation service.

Our Services
Basswood Timber Shutters
Louvreshield External Aluminium Shutters
Thermoshield Shutters
Roller Blinds
Venetian Blinds
Phone:
About Cosmopolitan Shutters & Blinds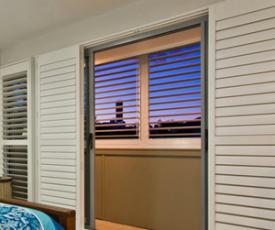 If you've been looking for the perfect blinds or shutters to suit your Brisbane, Sunshine Coast or Gold Coast home, you've come to the right place! Not only are we the largest provider of shutters in Queensland, but we also offer a full range of blinds, perfect for controlling the amount of sunshine that streams into your home or workplace, and that look as good as gold but cost the same if not less than our competitors. Your home or office along the coast or in the metro Brisbane area will be complete with window treatments from Cosmopolitan Shutters & Blinds.
If you were to do a search online for 'Gold Coast blinds' or 'Sunshine Coast blinds and shutters,' you would find that a number of different providers turn up in the search results. While there are other stores in the region that sell blinds and shutters, Gold Coast, Sunshine Coast and Brisbane shoppers would typically have to go to more than a couple of those different stores to find exactly what they're looking for. However, with our inventory of shutters and blinds, Sunshine Coast, Gold Coast and Brisbane home or office owners can find everything they want and need, all at one place. Streamlining your shopping experience while finding the top quality shutters and blinds you need couldn't be easier!
Our Social Media Pages






Exchange Social Media Links/Likes
Our Company/Website Reviews