Galapagos Tours - Galapagos Cruises - Travel to South America
What We Do!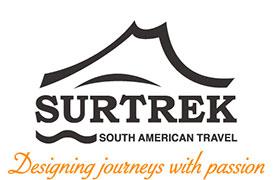 We offer luxury, adventure and eco-tours to Ecuador and the Galapagos Islands, Machuu Picchu and all Peru , Uyuni Salt Flat and all Bolivia, Patagonia and all Chile, Colombia, Argentina, Brazil and Venezuela
Our Services
Galapagos Islands Tours
Galapagos Cruises
Luxury Cruises
First Class Yachts
Tourist Class Yachts
Galapagos Diving Tours
Galapagos Land Tours
Phone:
About Surtrek Tour Operator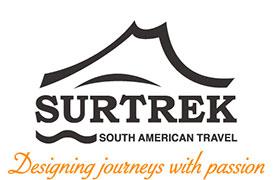 SURTREK Tour Operator offers everyone the possibility of visiting the most intriguing areas of South America.

surtrek toursSurtrek Tour Operator offers tons of opportunities for you to get "off the beaten track" – those places where travelers are still rare — yet without compromising on your comfort and style.

Surtrek's passionate team of travel experts will organize your dream vacation in the Galapagos Islands, Ecuador, Colombia, Argentina, Brazil, Chile, Peru, Venezuela and/or Bolivia.

In each of these countries, Surtrek staff members will work with you to plan an itinerary that suits you and that focuses on your particular interests – from luxury cruises to the Galapagos Islands, to multi-day trips to Patagonia and the Antarctica, climbing up through the snowy peaks of the Andes, Amazon tours or hiking along the Inca Trail to reach Machu Picchu.

In addition, we provide tours of "monuments" that only nature can create, ones such as the expansive Uyuni Salar Salt Flat in Bolivia, the Atacama Desert in Chile, the table top "tepuis" mountains of Venezuela or Lake Titicaca

In short, Surtrek can present a number of options that will leave you amazed and eager to return to South America to experience something new and astounding every day.

Surtrek Tour Operator can also organize specialized activities such as snorkeling, kayaking, rafting, surfing, horseback riding, biking, birdwatching or tours for observing exotic and endangered wildlife species. What's more, Surtrek even offers video production services that specialize in tourism documentaries.

Surtrek's travel team is made up of 50 members, which includes native speakers of eight different languages, operating out of offices in Ecuador, Bolivia, Peru and Panama.

We'd love to chat with you to tell you a little more about who we are, what we offer or answer any questions you might have. Please inquire here for more information about the tours Surtrek offers.

Our Company/Website Reviews