Jeff DiLorenzo The Mortgage Group in Vancouver Canada
What We Do!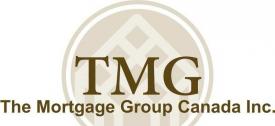 Do you own your own home and the bank has turned you down do to unverifiable income bad credit or high levels of debts? Call your British Columbia mortgage broker today. We have Canadian equity lenders that will provide debt consolidation loans to home owners regardless of your current income or credit situation. We will show you how easy it is to qualify for a 2nd mortgage to do things like home
Our Services
Bad Credit Mortgage
Home Equity Loan
Self Employed Mortgage
Private Lenders
Home Loans
equity loans
Foreclosure Help
Phone:
About Jeff DiLorenzo The Mortgage Group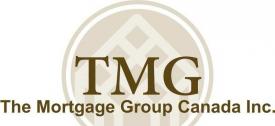 Canadian owned and operated since 1990 TMG The Mortgage Group has helped a quarter million Canadians get the right mortgage solution to suit their financial needs, earning a respected reputation with lenders and clients as leading-edge mortgage experts that deliver on the company's Vision+Values. From coast to coast, our 700+ qualified and accredited Mortgage Professionals and Mortgage Professionals in major, metropolitan cities and regional areas are meticulously trained on lender mortgage products and services to provide professional, knowledgeable expertise. TMG's experienced Executive Management Team is active in the brokerage community, advocating the benefits of the mortgage professional profession to lenders, consumers and government agencies. Our Regional Management Team provides front-line leadership across the country, supporting and coaching our Mortgage Professionals. Award-winning leaders in mortgage innovation and technology, TMG has developed proprietary tools and software to quickly and efficiently source and manage financing solutions. From Global TV appearances and up-to the-minute industry news to informative introductory videos, TMG is widely considered a mortgage education resource.
Our Location:
105-1385 West 8th Ave Vancouver BC V6H 3V9 Vancouver, BC V6H 3V9
Vancouver
,
105-1385
CA
---
Our Company/Website Reviews