Bronze Wing Trading L.L.C. – Financial Instruments Providers
What We Do!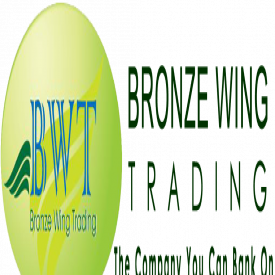 Bronze Wing Trading, the financial instruments providers in Dubai provide –DLC MT700, SBLC MT760, and BG MT760 from European Banks.

Bronze Wing Trading L.L.C., the International Banking Instruments Providers in Dubai has helped more than 25, 000 traders to conclude the trade deal successfully. We do that by providing a wide range of trade finance services that includes – Letter of Credit, Standby LC, Bank Guarantee, Bank Comfort Letter, Performance Bond & Bid Bond. We deal with rated European banks to provide you the best possible service to our clients. For more details, visit our website.

Our Services
Documentary Letter of Credit – DLC MT700
Standby Letter of Credit - SBLC MT760
Bank Guarantee - BG MT760
Performance Bond
Bank Comfort Letter - BCL MT799
Bid Bond - Tender Bond Guarantee
Advance Payment Guarantee
Phone: 045519699
About Bronze Wing Trading L.L.C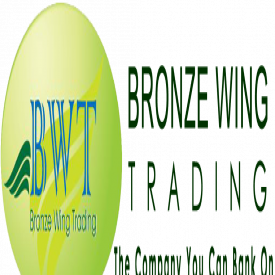 Bronze Wing Trading L.L.C. is at the forefront of international trade finance by offering a diverse range of trade finance facilities.


Our trade finance facilities mainly include " Letter of Credit (LC at Sight, LC MT700), Standby Letter of Credit (SBLC MT760), Bank Guarantee (BG MT760), Performance Bond / Performance Guarantee, Advance Payment Guarantee, Bank Comfort Letter, and Bid Bond Guarantee. We provide trade finance facilities on behalf of our clients and in favor of their suppliers from rated European Banks without availing any financial collateral.


Over the past 30 years, we have helped more than 25, 000 traders and marked our presence in USA, UAE, UK and Middle East. By offering professional trade finance service, we have also maintain a massive clientele base in Spain, Egypt, China, Pakistan, India, Singapore, South, East and West African Countries&European Union Countries.


Our company works with a slogan - The Company You Can Bank On. Substantiating this phrase, all our services are specifically crafted for you&your needs and also we can finance you even if you dont meet the traditional bank requirements.


Being an active role player in trade finance industry, we also offer Escrow Payment Option. This payment option make transactions more secure by keeping the payment in an escrow account which is only released when all of the terms of an agreement are met.


Dealing with Bronze Wing Trading provides you more benefits and it includes:-


Trade finance services at reasonable rates


Timely conclusion of all the deals, i.e. within 48 working hours


Trade finance facilities from top rated European banks


Reach out all our clients globally


No financial collateral


Escrow payment option available


Do you require any of our trade finance facilities to conclude your deal? Send us your requirements on support@bwtradefinance.com Call us @ +97145519699 or visit our website.



Our Location:
Office 3002, Aspect Tower, Al Mustaqbal Street, Business Bay, Dubai, UAE
Dubai
,
45240
AE
---
Our Company/Website Reviews