What We Do!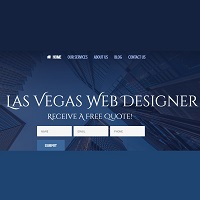 Anyone can claim to be a pro. However, only real experts have real experience to show for it! Las Vegas Web Design Pro is not all talk, they have 10+ years of hands-on digital marketing experience to prove theyve got what it takes to take on your next big rebranding project! From Local to National SEO, Google Maps Optimization, and even Content Marketing, they are more than just your usual web design company. They can offer you much, much more! Get in touch with these experts today. Visit their website https://lasvegaswebdesign.pro/ or reach them thru phone (702) 421-2689 or email info@lasvegaswebdesigner.pro. We locate at 730 S Las Vegas Blvd, Las Vegas, NV 89101.
Our Services
Local SEO
National SEO
Content Writing
Niche Link Building
Website Development
Social Media Marketing
Google Maps Optimization
Phone: (702) 421-2689
About Las Vegas Web Design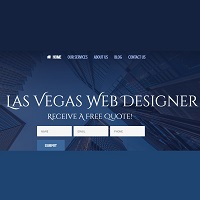 The fact that our own firm has top rankings in the search engines is a good first step. We have seen that many digital companies spend a lot of time optimizing their own website but seem to neglect their client websites. Just because our website is ranking in the top positions for high-competition keywords doesn't automatically mean that the success we have had will transfer to your website. That is the problem with so many companies offering this type of service. It is mandatory that your company chooses an honest and experienced agency that will rank your website to the top, not just their own! We feel that this is one reason why we stand out from our main competition. We currently have over 6,000 keywords that we have ranked at the top of the search engines. These top rankings come from a large variety of the businesses that we work with across the USA. We are a well-versed company that has years of experience with both local and national marketing strategies. The dedication that we have for our clients is what makes so many 1st page rankings possible.
Our Social Media Pages






Exchange Social Media Links/Likes
Our Company/Website Reviews