Critical Care Education | Medical Podcasts, Intensive Care, Critical Care
What We Do!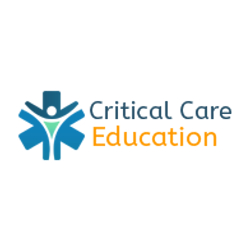 The philosophy behind this is "Learn to Share and Share to Learn". Medical podcasts hosted by Dr. Maddi Anupindi, Dr. Jose Chacko, Dr. Hyreihm Su, Dr. Andre Lam and Dr. Swapnil Pawar.
Our Services
ICU Primary Prepcast
Educators Podcast
ANZICS Meet The Experts
eCritCare Podcast
Hypertensive Emergencies
Medical Podcasts
Critical Care
Phone: 04 7856 0636
About Critical Care Education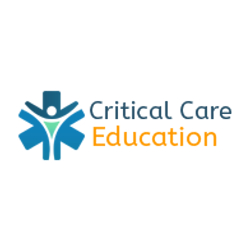 Critical Care Education is a website created to share recent literature on practical topics in critical care. The philosophy behind this is Learn to Share&Share to Learn. The blogs are aimed to provoke thoughtful discussion in a Socratic manner. The blogs will cover various clinical, non-clinical topics and imaging from the critical care world.





Dr. Maddi Anupinid
Maddi is an ICU registrar at St George Hospital who has a keen interest in teaching and education. She wishes that her recollection of medical knowledge was as strong as her recollection of song lyrics or quotes from episodes of 'The West Wing'. When she's not thinking of the next unquestionably funny dad joke for this podcast, she enjoys cryptic crosswords, musicals and anything cheese-related. She hopes that this podcast helps in some small way to lessen the torment of the ICU primary exam.
Dr. Jose Chacko
Dr Jose Chacko currently works as Senior Consultant and Head, Critical Care and Emergency Services at Narayana Health, Bangalore, India. He has over 18 years of experience in teaching and training in Critical Care Medicine. His key areas of interest include echocardiographic optimization of hemodynamic status, ultrasonography in critical care, renal replacement therapy in the ICU and management of refractory hypoxemia. He is a WINFOCUS trainer for ultrasound and echocardiography for trainees in Anaesthesia, Intensive Care, and Emergency Medicine. He is a member of the Editorial Board of the Indian Journal of Critical Care Medicine and was Organizing Chairman of the Annual Conference of the Indian Society of Critical Care Medicine (CRITICARE) in Bangalore. He has several original publications in peer-reviewed journals and has contributed to textbooks in Critical Care and Emergency Medicine.
Dr. Hyreihm Su
Junior medical officer at SESLHD
2019 UNSW graduate BMed, BSc(Med)Hons, MD (Distinction)
I am a junior medical officer based at St George and Sutherland Hospital. As a medical student, I have enjoyed educating and mentoring junior colleagues and I wished to continue my commitment during my working years through projects such as Medspresso. In terms of my career aspirations, I hope to specialise in upper GI surgery with a view to complete my fellowship training in America. Aside from my teaching commitments, I am involved in research in bariatric surgery.
Dr. Andrew Lam
Junior medical officer at SWSLD
2019 UNSW graduate BMed, BSc(Med)Hons, MD (Distinction)
Hey everyone! I'm Andrew, a junior doc based between Bankstown and Campbelltown Hospitals in New South Wales. I spent most of my time at Liverpool hospital as a student from UNSW after graduating in 2019, and have stuck to the South-West Sydney district for my JMO years. I have an interest in intensive care at the moment, but hoping to get a wide range of experience in my junior years before applying to be a critical care senior resident sometime in the future. I've always enjoyed teaching fellow junior students back when I was in uni and thought Medspresso would be a great way to carry this trend on. Hope you enjoy the series!
Dr. Swapnil Pawar
Dr Pawar graduated in Anaesthesia from PGIMER, Chandigarh in India and trained as an Intensivist in Australia. He is a fellow of the College of Intensive care medicine and also holds a European diploma of intensive care.
He was awarded a Certified Healthcare Simulation Educator (CHSE) qualification by Society of Simulation in Healthcare. He is a visiting faculty at Harvard Macy Health Professional Educator's course at Boston and currently pursuing his Ph.D. to explore the relationship between emotional states and working memory resources in health care settings. His other research interests include using simulation to improve quality and safety by diagnosing system problems, applying innovation in medical curriculum and massive transfusion practices.
He is the current Chair of Australia and New Zealand Intensive Care Society (ANZICS) Education Committee. He is the host and producer of various podcasts series namely ICU Primary Prepcast, eCritCare Podcast, ANZICS Meet the Expert Podcast and Educator's Podcast.
He is the convener for various educational workshops such as 'How to Have Hard Conversations,' 'Resternotomy for Cardiothoracic patients,' & 'Advanced Hemodynamic Monitoring.' and directs various other educational workshops such as BASIC, beyond BASIC for mechanical ventilation, Advanced life support 1 & 2, ARC Instructor course instructor workshops.
Our Company/Website Reviews