Access Dental Services | Endodontics, Extractions, General and Cosmetic Dentistry
What We Do!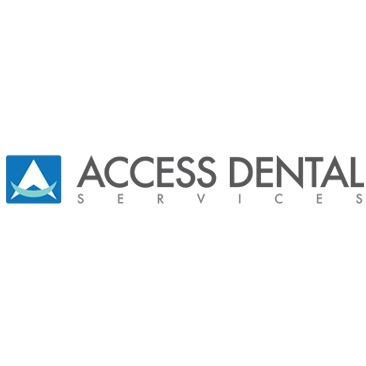 At Access Dental Services, we offer a same-day appointment offer guarantee for emergency services. This means when you are in trouble with toothaches, broken teeth, or any type of dental emergencies, you do not have to worry about finding a dentist to see you on the day. Just remember to give us a call as soon as you need us to find the best time for you. Dental Services We offer At Access Dental Services we offer all aspects of general and cosmetic dentistry to meet your individual needs.


Give us call on 07 4638 2744 now if you wanted to make an appointment for dental emergencies.
Our Services
Dental Check up
Emergency dental
Dental Implants
Dentures
Tooth whitening
Dental Bridges
Dental Crowns
Phone: (07) 46382744
About Access Dental Services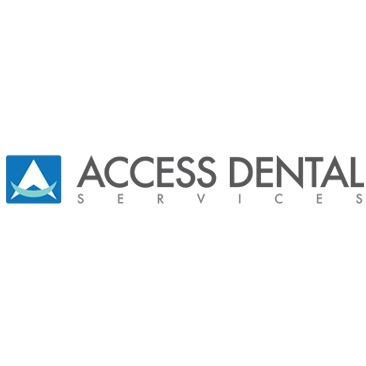 Access Dental Services is an excellent place for your family dental care, as our group of expert Toowoomba dentists and warm and friendly staff will be serving your loved one with care as well as understanding.







Leading By Example
Here at Access Dental Services, Toowoomba Qld, Our motto is to be 'Leading by example' in every aspect of our profession. From the moment you walk into the practice, we will endeavour to provide you with the best possible experience you could have for your dental care.
Access Dental Services is the perfect place for your family dental care, as our team of experienced Toowoomba dentists and friendly staff will be serving your family members with care and understanding. From preventative treatments to minimally invasive procedures, our philosophy is to recommend and treat your teeth as if they were our own.
Dr. Peter K Choi - BDS (Otago), Dentist
Dr. Peter Choi graduated with a Bachelor of Dental Surgery from Otago University in New Zealand in 2006. Following his graduation from University, he commenced work in New Zealand before relocating to Australia in 2008. Initially practicing with Access Dental Services in 2008 he moved to Sydney in 2010 and worked in the private sector.
In 2013, Peter returned to Access Dental Services, embarking upon his journey as a partner in the company, and in 2014 commenced his role as Director. Dr. Choi is passionate about digital dentistry including CEREC single visit crowns/Onlays (CADCAM computer-aided ceramic restorations) and guided implant treatment. He was the first dentist to introduce CEREC to Access Dental Services and continues to influence colleague practitioners to enjoy the world of digital dentistry. Dr. Choi also has completed the University of Miami Fellowship for further professional development in dental implantology. Dr. Choi is also a proud member of the Australian Dental Association (ADA).
Dr. Peter Wu - BDS (Otago), Dentist
Dr. Peter Wu graduated with a Bachelor of Dental Surgery from Otago University, New Zealand in 2015. Following his graduation from University, he worked in private practice in Hamilton, New Zealand for two years where he had valuable experience working with dental specialists before relocating in January 2018 to Access Dental Services, Toowoomba.
Taking pride in his commitment to listen and understand the needs of every patient, he strives to provide the best treatment possible in each and every situation. Believing in the fundamental need for universal health care for all children, Dr. Wu has previously volunteered to provide dental treatment for children from orphanages and villages in rural Cambodia, where access to dental care is very limited. In his spare time, Peter is passionate about photography, hiking, and traveling.
Dr Jacky Fa - BOHDsc GradDip (Griffith), Dentist
Having grown up in Queensland, Dr. Jacky Fa qualified for a Graduate Diploma of Dentistry from Griffith University in 2015. Dr. Jacky Fa spent a couple of years working in the private dental sector on the Gold Coast and then in Melbourne CBD where he had the privilege to work alongside skilled colleagues and specialists.
In 2020, Dr. Jacky Fa brought his experience and passion for dentistry here in Toowoomba where he joined the team at Access Dental Services. He enjoys taking a multi-faceted approach to dentistry that considers all aspects of clinical treatment to achieve optimal results. To continue to provide the best treatment for all his patients, he keeps himself up to date with the latest dental procedures by attending professional development courses. Currently, Dr. Fa is undertaking a three-year course that integrates sleep dentistry and airway analysis in modern-day orthodontics. Most importantly, he understands that dental treatment can be quite daunting for patients. He takes care to spend time educating and explain procedures so that his patients are comfortable and at ease.
Dr Andrea Yew - BDSc (Qld), Dentist
Dr. Andrea Yew is locally trained at the University of Queensland, where she graduated with First Class Honours. Prior to joining Access Dental, she provided dental services for young children, adults, and the elderly in Toowoomba and rural St. George. Dr. Yew aims to restore beautiful and confident smiles while addressing any discomfort you may have with your teeth and gums. She is passionate to deliver high-quality care that is tailored to every individual. Having been an anxious child at dental visits, she understands that the experience may be daunting for some. Therefore, she wants to make your visit as pleasant as possible through a gentle and caring approach. Dr. Yew frequently updates her knowledge through continuing professional development courses. She is interested to integrate dentistry with the latest digital technology to produce the best treatment outcome for her patients. Outside of dentistry Andrea enjoys traveling, arts and crafts, as well as trying out different cuisines. She also speaks fluent Mandarin.
Dr Anderson Wong - BDSc (Qld), Dentist
Dr. Anderson Wong graduated with a Bachelor of Dental Science (Honours) from the University of Queensland. Access Dental Services were able to obtain Dr. Wong's services from 2020. Dr. Wong enjoys working on building relationships with his patients and strives to deliver the best dental treatment tailored to each patients' needs. He prides on making sure that every patient is completely relaxed and comfortable during their treatment. Dr. Wong is diligent in attending professional development courses as well as keeping abreast of the latest in dental technology. Dr. Wong is interested in all aspects of dentistry including endodontics, cosmetics, and restorative dentistry. Outside of dentistry, he loves cooking and exploring new cuisines, music, traveling, and working out.
Our Location:
8 Cecil Street Toowoomba, Queensland
,
4350
AU
---
Our Company/Website Reviews