The Brooks Group & Associates, Inc. | Healthcare Market Research
What We Do!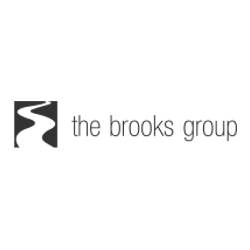 At The Brooks Group, our industry-leading training programs focus on what we believe to be the #1 most powerful tool you have as a professional – your communication skills. Contact us today to learn how we can help your company gain market insights that will help build your brand, gain access to strategic markets, and coach your team to success. When you partner with The Brooks Group, you partner with one of the best healthcare market research companies in the USA. We cluster content categories into larger conceptual themes/areas to help explain the research subjects' perspectives and behaviors.
Our Services
Market Research
Training
Instructional Design
Consulting
Facilitated Research
Quantitative Surveying
Literature Review
Phone: 866-429-8990
About The Brooks Group & Associates, Inc.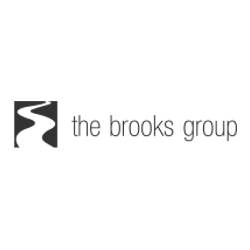 The Brooks Group provides training, market research, consulting and instructional design services to organizations in healthcare and biotech. While we have a strong heritage in the Managed Care space, we work with various teams in healthcare on Account Management principles and proven processes. Our subject matter expertise fused with instructional systems design uniquely qualifies us as a leader in the space. We cluster content categories into larger conceptual themes/areas to help explain the research subjects' perspectives and behaviors.


Significant Industry Experience
The Brooks Group Healthcare Market Research Team is focused on enhancing the impact of marketing programs, building strategies, and improving the performance of sales professionals in the healthcare industry. Our team has real-world experience in marketing, sales, supplier management, national accounts/managed care, and reimbursement. Because all of our team members have held significant management positions within major corporations, we understand the necessity of helping customers achieve their strategic and financial endpoints.
Our significant industry experience gives us the ability to drive lines of questioning that elicit far better information and answers than traditional research companies. This experience also allows us to develop insights and recommendations that exceed other healthcare market research companies' conclusions.
Healthcare Market Research: ACCESS TO INSIGHTS THAT MATTER
Our market research team has built a robust database of more than 3,500 key contacts at leading healthcare groups, including Medical Directors, Pharmacy Directors, Quality Directors, Senior-Level Executives, and decision-makers at influential provider networks, including hospital systems, integrated delivery networks, and physician medical groups. Our ability to tap into this rich source of insight is part of what differentiates The Brooks Group from the competition in the Pharmaceutical market research and the Biotech market research space.
The Content Analysis Approach In BIOTECH And Pharmaceutical Market Research
Our approach to analyzing qualitative data (interview and write-in responses) helps differentiate our research reports. We apply content analysis techniques and procedures, which is a systematic approach for compressing many words of qualitative data into fewer message content categories or characteristics. This approach enables us to sift through the large volumes of interview data in a relatively straightforward and systematic fashion.
The content analysis approach in our pharmaceutical and biotech market research also helps us discover and describe the nuanced differences among customers in terms of their interests and points of view. Content analysis is useful for uncovering trends and patterns, and the process provided us with an empirical basis for monitoring shifts in customer opinions or behaviors over time.
The Brooks Group Market Research team has also created a syndicated product: The Advocate: Supporting the Patient Voice, around uncovering needs and providing benchmarking data from advocacy organizations to the pharmaceutical industry.
Our Location:
16 East Market Street
West Chester
,
Pennsylvania
19382
US
---
Our Company/Website Reviews