Streamline Auto Solutions
What We Do!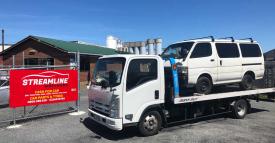 Whether it''s your first car or tenth, we understand it''s value in your life. Sending your car to the wreckers can be a tough decision, but its an affordable and smart way to make more room for new vehicles. If you are already searching for qualified and reliable car wreckers in Wellington, then look no further. Streamline Auto Buyers are popular in Wellington for their customer-centric services where we strive to make the buying or selling process with us as hassle-free as possible. Irrespective of the condition of your car, our wreckers will be more than happy to offer you the right price for it.
Our Services
car parts lower hutt
auto wreckers nz
car parts wellington
auto wreckers wellington
Phone: 0800288628
About Streamline Auto Solutions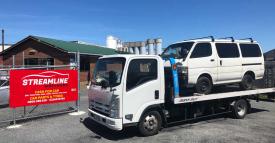 Streamline Auto Buyers have the knowledge, experience and qualifications to run a wrecking yard in Wellington, and needless to say, we are brilliant at it. Our skilled team of auto wreckers in Wellington are cautious regarding their wrecking activities. We use the best equipment in the business to get rid of old junk from your garage and destroy it without harming the environment. From cars and vans to trucks and SUVs, we have a reputation in New Zealand for delivering desired results keeping the customer's requirements and comforts at priority. Feel free to book an appointment for a valuation today.
Our Social Media Pages






Exchange Social Media Links/Likes
Our Company/Website Reviews