Keystone Physical Medicine Meridian,ID Chiropractic Care Medical Weight Loss
What We Do!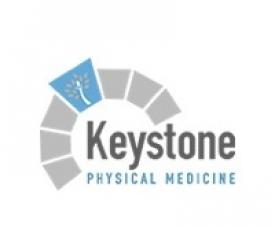 Keystone Physical Medicine's philosophy is simple — to assist the vital health of our community by enabling each individual to reach their full potential, by improving healthy habits and teaching responsibility about lifelong health with education, treatment and tools. The Keystone Physical Medicine approach is to help you reestablish a totally pain free body and active lifestyle. We are first and foremost looking to provide you with a proper diagnosis. That is, finding out what is causing your pain or discomfort, and why. Once we know what the cause of your discomfort is, then we can help you and relieve your symptoms. Our Systems Approach of a proper diagnosis, treatment, and a holistic chiropractic follow-up is what helps our patients find a healthier, longer lasting solution to restore a strong and vibrant lifestyle. KPM Meridian has one goal: to get you back to a better self so you can do what you love, faster. Our natural approach is different from your typical Chiropractor who treats your symptoms first and in a lot of cases, completely ignores the cause. From your initial chiropractic exam and consultation – with chiropractor Dr. Cory Sartin and our experienced wellness staff – to your final visit with us, we have one thing in mind: get you feeling better! If you would like to feel better and achieve a healthier lifestyle, we can help you build a plan to fit your specific wants and needs. Even if you do not suffer from a chronic condition, like whiplash or lower back pain.
Our Services
Chiropractic Care
Medical Weight Loss
Massage Therapy
Neck Pain Relief
Allergy Testing
Auto Accident Rehabilitation
Advanced Diagnostics & Testing
Phone: +1 208-343-2770
About Keystone Physical Medicine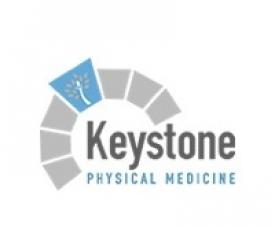 At Keystone Physical Medicine in Meridian, Idaho, we're passionate about providing natural and total body healthcare, so you can continue living the active lifestyle you enjoy. We're dedicated to providing the proper diagnosis and always try to learn the root cause of any pain or discomfort you're experiencing. Knowing the cause behind your pain, along with the symptoms you're experiencing, makes it easier for our medical professionals to treat your condition and alleviate your symptoms.

We operate on an integrated medical model and believe this is the future of the medical community. By treating patients like you using this model, we ensure that our doctors, chiropractors, massage therapists, rehabilitation therapists, and more all work and communicate with each other to give you the best care possible. We offer patient-centered care because we believe you, the patient, should be the center of everything we do. Not only does this approach give you access to the type of medical professionals you need, but it allows our team to put together the most comprehensive plan of care for you, custom-made to treat your specific condition.

The medical professionals at Keystone Physical Medicine also believe in offering the most up-to-date medical equipment, so our doctors are equipped with the best tools to treat you. That said, we pride ourselves on offering cutting-edge diagnostic tools and treatment methods designed to treat any condition you have. We also have medical specialists on hand who are dedicated to treating certain conditions that other doctors may not.
Our Location:
2122 W Everest Ln
Meridian
,
Idaho
83646
US
---
Our Company/Website Reviews