Home Partners White River Junction Vermont Residential Professional Painting Business Professional Painting
What We Do!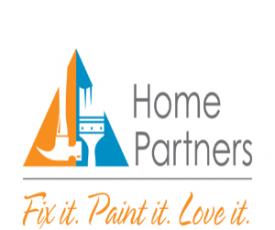 Home Partners has built a reputation of excellence by providing the highest level of service and expertise to our residential, corporate and commercial customers. In over 15 years, we've gotten very good at keeping the Upper Valley look its best, and be its best. Making Homes Better Is What We Do Best! Book an Estimate! Serving White River Junction, VT, Hartford, VT, Hanover NH, and Lebanon, NH, and the surrounding communities, Home Partners has a proven track record of quality workmanship and excellence in customer service. We serve residential, corporate, and commercial clients throughout the Upper Valley, restoring historic landmarks, pressure washing a customer's home, painting interiors and exteriors, refinishing decks and staircases, the list goes on. We treat every client with respect and our team is known for professionalism, cleanliness, and for our high standards in safety to our team members as well as the public.

Our Services
Residential Professional Painting
Business Professional Painting
Complete Home Inspection
Building Inspection
Written Proposal
Dirt/Grime/Mold/Mildew Removal
Scrape/Prime Loose Paint
Phone: 802-296-2999
About Home Partners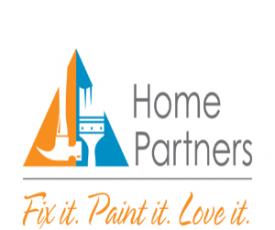 Matt Bourgery grew up in the suburbs of New England.
His mother was an LPN at the VA hospital in Bristol, Rhode Island, working nights so she could be at home for her children during the day. His father, a Marine officer and reservist, became a National Service Officer in the Disabled American Veterans (DAV), first in Providence, RI, but then at the VA Hospital in White River Junction, Vermont for close to 20 years. Matt graduated from high school there, and the Green Mountain State still has a firm hold on his heart. It was while in high school that Matt first began to volunteer at DAV, an experience in the value of service that has stayed with him ever since.

After high school, Matt became a part-time student at the University of Rhode Island. He used his spare time to explore Providence and Boston, when he wasn't supporting himself and earning his tuition by delivering pizza. It was then that he met – and quickly fell in love with – Sandra Scubla, a waitress in the same pizza parlor.

Her grandparents on both sides immigrated from Italy when her parents were teens and settled in the Bronx. The Italian population was growing in the Bronx back then, and it was the right place to start a family. After her parents met and married, they continued to live in the Bronx until Sandra was about eight years old. The Bronx was changing by then, with more and more Italians moving up and out. Wanting a better life for his children, her father worked day and night to save enough money to move the family to Long Island. He was a vice president in the international banking industry, working closely with the Federal government to regulate those banks in the U.S. Sandra's mother worked for Chase Manhattan Bank in customer service for a while, but when her sister decided to open her own women's boutique, she decided to change careers and help her out. By the time Sandra met Matt in the pizza parlor, her family were settled in Long Island, her mother was working with her aunt at the women's boutique, and Sandra was a Hotel Management major at Johnson & Wales University in Providence.

"It was easy to tell I was in love," Matt remembers. "I didn't know what I didn't know until I met Sandra. We had fun working together, then started dating."

But finances intervened. Matt needed to find a better way to pay for his tuition and board. Taking a clue from his father's experience, he joined the Air National Guard and flew off south to boot camp, technical school, and a year of active duty. The separation only strengthened their bond:

Sandra: When Matt left for boot camp, I felt as though someone had died. We had become such a part of one another lives.

Matt: I was very lonely, too, and didn't want to date other girls.

Sandra: We wrote daily and spoke weekly – our phone bills were tremendous back then but we worked it out. Those calls were more important than food! I even visited a few times while he was in Mississippi.

Matt: My bachelor days were readily abandoned. I never looked back.​
Our Location:
info@home-partners.com
,
05001
US
---
Our Social Media Pages






Exchange Social Media Links/Likes
Our Company/Website Reviews