Santex Roofing San Antonio Texas Asphalt Roofing Metal Roofing Bitumen Roofing
What We Do!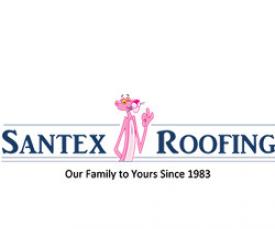 Santex Roofing is a family owned and operated company that was founded in 1983 by Alonso and Michelle Lopez. If you are unsure of the type of roofing you want for your home. We can assist you with a wide range of roofing replacement models, and here are the best options for you to consider. It is one of the most popular roofing. The benefits they offer are quite durable. They can endure any climate and stay firm up to 25 years and sometimes close to 30 years. Fiberglass and organic Shingles are two varieties that are available in Asphalt Roofing. Modified Bitumen roofing is one of the options that are available on the market. They avoid cracks from appearing on the roof and protects your home in extreme climates like storms, hail and are fire resistant.
Our Services
Asphalt Roofing
Metal Roofing
Bitumen Roofing
Check for Missing Tabs/Shingles
Check for Cracks
Check for Water Seepage
Inventory Check
Phone: (210) 520-9487
About Santex Roofing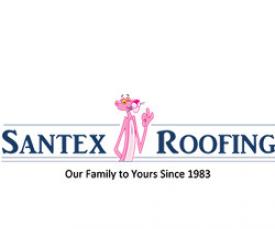 Alonso Lopez Jr. says he knew he was going to marry Michelle the first time they met. Alonso and Michelle were at a dance when they first saw each other. They danced together that night, and have been together ever since.

Alonso was born in San Antonio and graduated from Holmes High School. He grew up loving the outdoors and working on the ranch located in South Texas that has been in his family for multiple generations. He enjoys raising Santa Gertrudis cattle as a legacy to his Texas ranching heritage, hunting, and fishing. He attended Texas Tech University and later transferred to Southwest Texas State University, now Texas State, to be closer to Michelle.

Michelle is from Austin, Texas. She is the youngest of three siblings. She graduated from Crocket High School. Michelle is a creative and artistic person; she is an incredible interior home designer and oil painter. She loves to attend her exercise class and stays active.

Alonso and Michelle married in 1984 and shortly after had their first child, Lauren Michelle. They recall how stressful and scary it was to be starting a business, marriage and family at the same time. Michelle remembers hand painting signs for the business, and Alonso recalls going to do estimates in his old 1977 pick-up, praying the engine started. Late in 1985 Alonso and Michelle had their second child, Alonso III. Santex started making strides by this point, and the family started to flourish.

Lauren went to Taft High school where she excelled in sports. After graduating, she attended Texas Tech University. She graduated with a BA in Public Relations and a Business minor. Lauren enjoys watching live music, playing her guitar and learning about business.

Alonso III graduated from Warren High School and went to A&M Corpus Christi, later he transferred to Texas State, then Texas Tech University. Alonso is nicknamed Tiger. His father called him Tiger from the time he was a newborn, and the name stuck. It is just a weird coincidence that he also is a very talented golfer. He also enjoys the outdoors and loves to watch the wildlife in its natural habitat.
Our Location:
10527 Stone Creek Place
San Antonio
,
Texas
78254
US
---
Our Company/Website Reviews