South Jersey Health & Wellness Center Cherry Hill,NJ Joint Restoration Chiropractic Care
What We Do!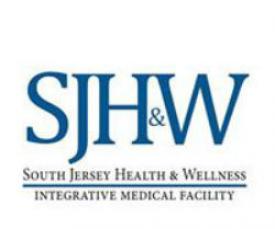 If you are suffering from back and neck pain, get the professional chiropractic care you deserve by coming to South Jersey Health %38 Wellness Center. Work with a professional team of chiropractors and medical staff every time you visit us. Call us to get your consultation now - a $250 value! As an integrated medical facility, you'll receive high-quality medical care, including family medicine. Ensure you and your family are well taken care of by our team of elite physicians. Whether you're experiencing joint pain or diabetic nerve pain, you'll be relieved when you work with our medical team.
Our Services
Prolotherapy
Platelet-Rich Plasma
Stem Cell
Chiropractic Care
Family Medicine
Urgent Spine & Joint
Post Accident Care
Phone: 856-761-8100
About South Jersey Health & Wellness Center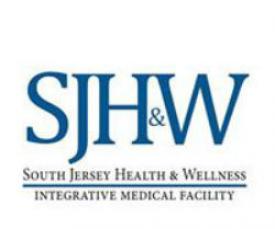 Dr. Anthony Carabasi was born in Cherry Hill, NJ. He completed his undergraduate studies at Rutgers University
in Biology and his Doctorate in Chiropractic from Palmer College of Chiropractic in 1993. He continued his education through an internship at the Palmer Clinic under the supervision of Dr. E.L. Crowder, Palmer Clinic's Director, with B.J. Palmer for 25 years. Dr. Carabasi is board certified in New Jersey with over 25 years' experience within the medical community. He is a founding member of South Jersey Health & Wellness. In addition to his role at our center, he is a member of the American Chiropractic Association, International Chiropractic Association, Association of New Jersey Chiropractors, the Medical Advisory Board of the Lupus Foundation and the Doctors Speakers Bureau, which is a national nonprofit organization whose members are experts in their fields. Dr. Carabasi is passionate about health and wellness and enjoys family activities when he is not at South Jersey Health & Wellness Center.

Dr. Gerald Vernon was born in Jersey City, NJ. After completing his training, he continued postgraduate training with emphasis on musculoskeletal medicine, as well as back and joint pain. He has a special interest and has undergone extensive training in the treatment of back and joint disorders using a nonsurgical approach to back, joint, and arthritic pain. He is certified in the use of ultrasound guidance for precise treatment of their condition, as well as diagnostic ultrasounds of the musculoskeletal system. He continues to maintain the status of an Associate Clinical Professor at UMDNJ / Rutgers University. His main focus as Medical Director at South Jersey Health & Wellness Center is to oversee the regenerative (nonsurgical) orthopedic program and to heal, not cover up, injuries and pain by getting to the source of the problem. He is a member of NJOPS, AOA, ACOFF, AAOM, AIUM and APAC.

Jessica Johnson was raised in Washington Township, NJ. She obtained a B.S. in PA studies, with a minor in Psychology, as well as M.S. in PA studies from Philadelphia University in 2010. She completed multiple rotations at hospitals and medical offices in Philadelphia and New Jersey. Jessica is a board-certified Physician Assistant in NJ and PA. She previously worked in the city of Philadelphia, working in family medicine and providing in-home care visits for patients. She has over six years' experience within the medical community and is one of the newest members of the medical team at South Jersey Health & Wellness Center. Jessica is working to expand the primary care portion of the facility. She is compassionate about preventative medicine (cancer screens and health / wellness visits) and is very hands-on with her patients. She has special interests in women's health, infectious disease and nutrition and obesity medicine.
Our Location:
1919 Greentree Rd, Cherry Hill, NJ
,
New Jersey
08003
US
---
Our Company/Website Reviews