What We Do!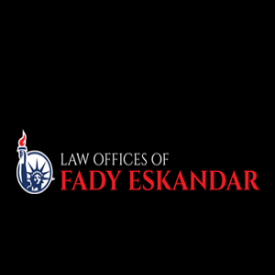 Not only is the Law Offices of Fady Eskandar ready to provide legal help when you need it; we are confident we can help you pursue the best outcome possible under the law to your immigration case. Our full-service immigration law firm is equipped to meet and exceed your expectations, with a personalized consultation for each client. We are prepared to walk with you every step of the way and help you navigate the complex immigration laws. Our time and energy will be devoted to giving you positive resolutions to your case whenever possible.



Whatever situation you find yourself or a loved one in that involves needing immigration legal help, know that our priority will be your success in accomplishing your goals. We are committed to fully educating clients, providing them with strategies and options, as well as keeping them aware of their progress in their well-managed cases at all times. Our firm is easily accessible to give clients all of the resources needed for each case to reach their dreams. You do not have to go through this alone. Contact us today to learn more about how we can help you.
Our Services
Asylum
Victims of Violence Visas
Student & Tourist Visas
Marriage & Family-Based Petitions
Citizenship & Naturalization
Employment & Business Visas
Employment-Based Green Cards
Phone:
About ImmigrationAttorneyHelp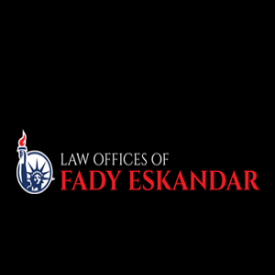 Immigrating to the US doesn't have to be a nightmare. The Los Angeles immigration attorney at the Law Offices of Fady Eskandar can assist you with US immigration services to help you find success on your immigration journey. There are numerous ways to legally immigrate to the United States, but not all of them will apply to you. If you're engaged to a US citizen, you may be able to obtain a k1 visa. This visa will let you go to the US for up to 90 days, so you can get the chance to marry your US citizen fiancé. Once the marriage is done, you can apply for adjustment of status to get the rights to live in the United States. This is a pretty common way for couples to get immigration benefits, but you do actually have to have a bona fide relationship. Don't try to fake your way through this visa or any other marriage visa, because the US immigration process is meant to weed out those fake applications! Marriage isn't the only way to immigrate to the US. You can sometimes get immigration benefits through US working visas, but only specific types and not all working visas. Whenever you're going through the US immigration process, you'll want to make sure you're doing everything right the first time. Errors can cause long delays! If you're planning to immigrate to the US, get in touch with Fady Eskandar today for a free consultation about your immigration options.
Our Location:
421 N. Brookhurst St Ste 228B, Anaheim CA
Anaheim
,
California
92801
US
---
Our Company/Website Reviews