Vincent P. Landeros Legal Separation,Child Support,Divorce Lawyer Pasadena CA
What We Do!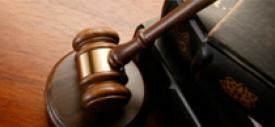 Pasadena Family Law Attorney Vincent Landeros. Mr. Landeros has earned a reputation throughout the Pasadena, San Gabriel Valley and East Los Angeles County area for providing quality representation that is tailored to the needs and economical well-being of his clients. His no-nonsense style is appreciated by both his clients and the courts. His goal is to resolve your problem as efficiently and effectively as your circumstances will allow. I am an attorney who litigates divorces and child custody matters. If you have a legal matter, you want accurate information and sound advice, and you want an attorney who can develop a strategy to achieve your objectives in the most efficient and economical manner possible.
Our Services
Legal Separation
Child Support
Divorce Lawyer
Property Division
Child Custody Attorney
Divorce Attorney
Phone: 626-340-7060
About Vincent P. Landeros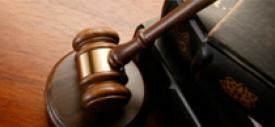 Los Angeles County, East Los Angeles County, San Gabriel Valley, San Bernardino County Law Offices Located in Pasadena, CA Family Law Attorney Vincent Landeros provides individuals and families with reasonably priced, quality representation.



Since 1989, Mr. Landeros has successfully represented hundreds of clients in family law matters. He credits the secret of his success to his ability to combine his experience, knowledge and background with intelligent, compassionate representation and personal service. Experience, Knowledge and Background



When you hire Mr. Landeros to represent you, you get Mr. Landeros himself working on your case from start to finish. Part of the reason for his track record of success in family law and divorce disputes can be attributed to the fact that he works each case from the beginning and becomes familiar with every detail. Other firms will have junior associates work up your case before it's tried by a senior partner who may not be as familiar with the intimate details. Because Mr. Landeros is familiar with every aspect of your case, he is in the best possible position to protect your interests.



As a family law attorney, Mr. Landeros has extensive experience in both areas. His law practice is devoted exclusively to handling family law matters. Those are the only types of matters he handles, and he does them well. Intelligent, Compassionate Personal Service



In addition to being a skillful litigator and negotiator, Mr. Landeros is also compassionate. He started his practice to help people and believes everyone is entitled to quality representation. In practicing law, Mr. Landeros always puts his client's interests first.



Over the course of more than 20 years, Mr. Landeros has earned a reputation for devising innovative solutions to his clients' problems. He has taken on many cases other lawyers called "impossible" and achieved positive results for his clients.
Our Location:
30 N. Raymond Avenue
Pasadena
,
California
91103
US
---
Our Social Media Pages






Exchange Social Media Links/Likes
Our Company/Website Reviews