BsAsProAudio: La Casa del Audio en Buenos Aires
What We Do!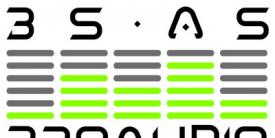 BsAsProAudio es la casa de audio, video e iluminacion profesional y equipos para dj. Grupo de jóvenes profesionales capacitados y especializados en el área de audio, video e iluminación profesional, todo para el dj y el rubio musical, buscando la satisfacción de los clientes facilitandoles productos y servicios confiables con calidad y ganantía a precios y modalidades de pago accesibles a cada uno.
Brindamos una óptima atención y servicio proporcionando productos de las marcas líderes en el mercado y asesoramiento de los mismos.
Our Services
lighting
ilumination
la casa del audio
musical instruments
video
pro audio
audio
Phone: 4671-6692
About BsAsProAudio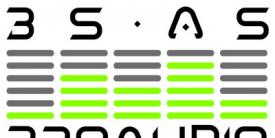 Bsasproaudio is the house of the audio most comprehensive Argentina, with a team of trained young professionals and specializing in sound , lighting and professional video , equipment for djs with leading brands in the market, Audio home and car , special effects for halls, discotheques, Bars, pubs and events. Sound equipment for rehearsal rooms , recording studios , radio and television, schools, conferences, offices and universities and theaters.



It also features musical instruments and accessories for bands and musicians from all genres. They offer an excellent service and service providing products of the leading brands in the market, ample stock in our showroom located in the neighborhood of Floresta, best price and financing with several means of payment. Professional Audio we have extensive catalog of speakers , subwoofer , line array , amplifiers , headphones for all items, professional, Radio , TV , dj , sports headphones, for PC and for home use.



Consoles Sound and lighting consoles , crossover, graphic equalizers , professional microphones for musicians, singers, nightclubs, radio and tv and also for non - professional use with leading brands, Sennheiser, Rode, moon, techica audio, electro voice, dass, skp Proaudio. Podes find a variety of media and anviles for all your equipment and musical instruments in Bsasproaudio house audio . In the showroom of home audio Bsasproaudio can find all kinds of sound equipment for dj so you can see and taste and know which is the one that best fits your needs. Controllers, compacteras, mixer and compacteras. Leading brands such as Pioneer DJ , Denon DJ , Allen & Heath are present in the showroom. Dj tables have equipment and media for notebook for those using serato and professional headphones . In the local bsasproaudio house audio also can find lighting effects from truss structure, tachos led parcan, leds, flash, laser, multipoint and decorative until cubes led, rods led or galaxy 2d, high - end equipment intelligent LED effects Exp-led to set up and equip salons, bars, discos, clubs, schools or events.



A complete line of classic mirrored spheres, colors and shapes, logos to order, stars, camel, heart, cylinder, half sphere, UFOs and spheres of all sizes. Special effects smoke machine , snow machine , foam machine , machine bubbles , machine launches paper , machine throws petals , co2 gun, bazooka co2, wind machine, machine balloons loose and inputs and liquids for these effects.



Large stock of musical instruments, guitars , classical guitar , electric guitar , acoustic guitar , bass , drums , trumpet , violin and accessories drums, cymbals, sticks, effects pedals, tuner, plug and supports guitar, Microphone Stand, Stand For amplifier, keyboard stand, sax stand, microphone stand and more.
Our Location:
Avenida Gaona 4463
,
1407
AR
---
Our Company/Website Reviews