El Paso Traffic Ticket Firm - Attorney Robert Navar
What We Do!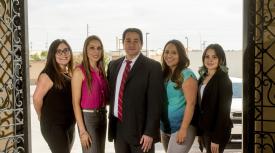 Warrant Lawyers El Paso Tx. Law Office of Robert Navar is here to help you fight your traffic ticket citations in El Paso, Tx. I will do everything I can to get your ticket off your record. Give me a call 915-503-1600 for free quote today. If you think you may have an active warrant in El Paso, Texas. I deal with warrant dismissal lawyer El Paso tx, or getting them recalled for you. Call Robert Navar Traffic Ticket Attorney El Paso, TX if you have a traffic citation infraction. El Paso Traffic Ticket Lawyers.

You will have to pay years into the future. Also, paying a traffic ticket citation may result in the suspension of your drivers license, the loss of your driving privileges or expensive surcharges (taxes) assessed against you under the new Texas Points System Driver Responsibility Program. I've seen it before " and, in most cases, have successfully resolved it without my client having to go to Court. Some outcomes include Traffic Ticket Dismissal, Defensive Driving and Deferred Adjudication. If you need a warrant lawyer in El Paso Tx. I can help you for a warrant dismissal (recall) and see if I can fight the underlying offense too.


Our Services
Traffic Ticket Lawyer El Paso Tx
Warrant Lawyer El Paso
El Paso Traffic Tickets Lawyer
Traffic Ticket Attorney El Paso
Warrant Lawyer for Traffic Ticket El paso Tx
El Paso Ticket Lawyer
Traffic Ticket Lawyer
Phone: 9155031600
About El Paso Traffic Ticket Firm - Attorney Robert Navar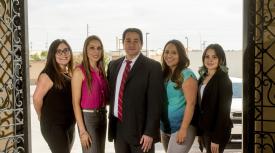 Traffic Ticket Attorney El Paso Tx . Warrant Attorney for citations in El Paso Tx. A Speeding Traffic Ticket citation can have significant consequences. Call (915) 503-1600 Traffic Ticket Lawyer El Paso, Tx today . Fight to defend your traffic ticket on your behalf without you having to go to court. Lawyer for traffic tickets in El Paso call today. Lawyer for Traffic Tickets in El Paso, Tx. As an experienced traffic ticket attorney I have handled many cases. Whatever your citation, I've seen it before – and, in most cases, have successfully resolved it without my client having to go to Court. Some outcomes include Traffic Ticket Dismissal, Defensive Driving and Deferred Adjudication. If you need a warrant lawyer El Paso Tx. I can help you for a warrant dismissal (recall) and see if I can fight the underlying offense too. Call me if you have warrants for traffic tickets. Traffic Ticket Lawyer. If you've been issued a traffic ticket in El Paso you have probably asked yourself, how can I get it dismissed? You also know that by fighting the ticket to get it dismissed will take hours out of your day to go to court hearings. But you would rather fight it, than end up losing points on your license and risk getting it suspended. There's actually an easy way to fight the ticket and it won't take much time out of your day by hiring a Warrant Lawyer for Traffic Tickets El Paso.

El Paso Traffic Ticket Lawyer, Tx. Slammed with a hefty speeding traffic ticket? Allegedly ran a red light? As an experienced traffic ticket attorney in El Paso I have handled many cases. Whatever your citation, I've seen it before – and, in most cases, have successfully resolved it without my client having to go to Court. Hire Traffic Ticket Lawyer El paso. Let me take care of it for you.

If you think you may have an active warrant call an El Paso Traffic Ticket Attorney. You can click here to check for your Traffic ticket citation lookup. Call Traffic Ticket Lawyer El Paso if you find one! I help getting warrants recalled so you can renew your license or register your vehicle.

Don't pay that Traffic Ticket Citation! Warns traffic ticket attorney El Paso. There are often many hidden penalties in addition to paying the fine. And some of them can be severe. For instance, paying a ticket can often result in higher insurance premiums. You will have to pay years into the future. Also, paying a traffic ticket citation may result in the suspension of your drivers license, the loss of your driving privileges or expensive surcharges (taxes) assessed against you under the new "Texas Points System" (Driver Responsibility Program). When looking for a ticket dismissal lawyer in El Paso TX make sure to get all the facts. Some attorneys guarantee an outcome that is a red flag. Traffic Ticket Lawyers in El Paso can only promise to try to get a favorable result.

El Paso Traffic Ticket Firm - Attorney Robert Navar
Address: 11860 Vista Del Sol #119 El Paso, Texas 79936 USA
Phone: 915-503-1600
Website: http://elpasotrafficticket.com

Our Location:
11860 Vista Del Sol #119
El Paso
,
Texas
79936
US
---
Our Company/Website Reviews