Check our website - Anthony Jerone Dog Trainer
What We Do!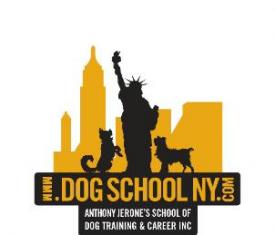 Anthony Jerone has 50 years of experience training pooch and grown adult dogs. His dog training programs include everything from housebreaking, etiquette and behavior modification through obedience training and protection training services.

Our dog trainers are all certified and graduated. Our goal is to provide an enjoyable experience and a well trained dog. We use the latest and most effective training techniques..

Learn to be a Certified Master Dog Trainer from New York City's BEST! Our dog training instructor programs will train you to be a proficient and certified dog trainer. At Anthony Jeron Dog Trainer Academy, we provide comprehensive and well rounded training services for both dogs and people.
Our Services
Dog School Training Certification
Dog Schools
Certified Master Dog Trainer
Canine Education Academy
Anthony Jerone's Dog Trainer New York
Phone: 646-775-5352
About Anthony Jerone Dog Trainer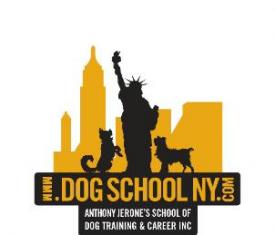 Anthony Jerone has 50 years of experience training pooch and grown adult dogs. His dog training programs include everything from housebreaking, etiquette and behavior modification through obedience training and protection training services.





Kickstart your career by selecting the best dog training program that we offer. Call us or visit us and set an appointment to know more about our dog training program.





Learn to be a Certified Master Dog Trainer from New York Citys BEST! Our dog training instructor programs will train you to be a proficient and certified dog trainer. At the Anthony Jerones Canine Education Academy we provide a comprehensive and well rounded training services for both dogs and people.





We teach people to become Certified Dog Trainers and dogs to be a loving member of the family. Learn more about how you can become a Dog Trainer and get certified by the best at the Anthony Jerones Canine Education Academy.





Anthony Jerone Dog Trainer

933 E103 Street,

Brooklyn, NY 11236

Phone: 646-775-5352

Email: help@dogschoolny.com

Website: https://dogschoolny.com

Follow us on Facebook: https://www.facebook.com/dogschoolny

Follow us on Twitter: https://twitter.com/dogschoolny

Subscribe on Youtube: https://www.youtube.com/channel/UCiFoYWRO_Bych9oH4vmzskQ

Follow Us LinkedIn: https://www.linkedin.com/in/anthonyjerone
Our Location:
933 E103 Street
Brooklyn
,
New York
11236
US
---
Our Company/Website Reviews