Pond Lehocky Stern Giordano
What We Do!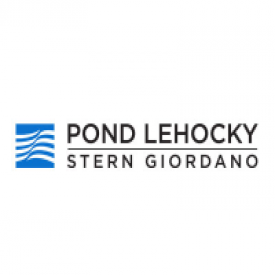 We''ve seen the effects of work injuries on decent, hardworking people—physical, psychological and financial. That's why we won't allow anyone to take advantage of them. We are THE Workers'' Compensation and Social Security Disability Law Firm.

Our Services
workers compensation
social security disability
employment law
free consultation
Phone:
About Pond Lehocky Stern Giordano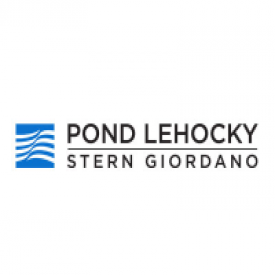 Founded by partners Samuel Pond, Jerry Lehocky, David Stern, and Thomas Giordano Jr., the law firm of Pond Lehocky Stern Giordano opened its doors in July 2010 with six attorneys and only 22 total staff members. Today, as the largest workers' compensation and Social Security disability law firm in the region, Pond Lehocky boasts eight office locations and over 180 staff in all.

Since opening with five workers' compensation attorneys and only one Social Security disability attorney, the Firm has grown to 30 attorneys in all, with 10 specializing in Social Security disability and 20 focusing exclusively on Pennsylvania workers' compensation. Pond Lehocky's office locations have also greatly increased: from the Firm's original office location in Center City, Philadelphia, the Firm has opened seven additional offices located in Northeast Philadelphia, South Philadelphia, Scranton, Malvern, Southern New Jersey, Northern New Jersey, and New York City.

Pond Lehocky's Social Security disability department has grown tremendously, having assisted thousands of people in all 50 states and Puerto Rico. In January 2015, the Social Security disability department became Disability Justice. Disability Justice is a Social Security disability (SSD) advocacy group that assists those who wish to file for SSD by providing excellent customer service, access to top-quality legal representation and educational resources. As an advocacy group, the company focuses its political action efforts solely on issues that affect SSD and Social Security's other disability insurance program, Supplemental Security Income.

Pond Lehocky's meteoric rise has been accompanied by a plethora of accolades and accomplishments that highlight both the Firm's expertise and its impact in the legal community, and the Firm's founding partners have led the charge. Notably, Sam Pond's negotiation of a $3 million dollar settlement stands among the highest in workers' compensation ever awarded in Pennsylvania. Partner Jerry Lehocky's efforts in co-authoring a bill that created the "Uninsured Employers Guaranty Fund" (a fund which provides workers' compensation benefits to injured workers whose employers do not carry workers' compensation insurance) helped to create the first pro-workers' piece of Pennsylvania workers' compensation legislation in more than thirty years. Mr. Lehocky has also been named president of the Pennsylvania Association for Justice, the first attorney whose practice is devoted solely to workers' compensation, to hold this position.

Additionally, Pond Lehocky has been named to U.S. News and World Report's Best Law Firms list in the 'Tier 1' group for workers' compensation, the highest classification. Partners Sam Pond, Jerry Lehocky, and David Stern have all been named to The Best Lawyers in America list and the Super Lawyers® list as well. Also, partner Thomas Giordano Jr. has been recognized as a Pennsylvania Rising Star for seven consecutive years, along with several other Pond Lehocky attorneys who have been recognized as such for one or more years.

Pond Lehocky has also been consistently recognized as one of the region's best workplaces. Philly.com has named the firm one of the Top Workplaces in the region, and the Philadelphia Business Journal recently declared Pond Lehocky one of the top three Best Places to Work among all large companies in the area.
Our Location:
2005 Market Street
Philadelphia
,
Pennsylvania
19103
US
---
Our Company/Website Reviews