What We Do!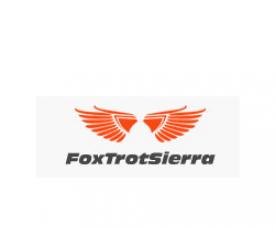 Fox Trot Sierra is an Easy-to-use and professional Flight Scheduling Software developed in order to facilitate instant scheduling of flights. It''s an effective and time-saving aircraft management software for flight schools, flying clubs and universities. To know more details visit here http://foxtrotsierra.net/
Our Services
Flight scheduling software
aircraft scheduling
aircraft management software
Unlimited users
No installation
Maintenance
Mobile friendly
Phone: 515-635-5176
About Fox Trot Sierra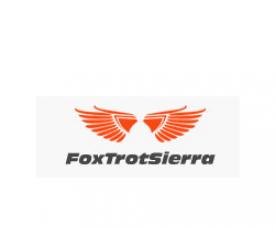 Fox Trot Sierra is an Online Aircraft Scheduling Software, designed and developed by the team of highly qualified individuals who run flying club and the training school. We, therefore, understand aviation scheduling and the challenges that come with it. Based on feedback and guidance from various pilots, aviation trainers, FBOs and other stakeholders, we developed a system that is not only accessible and user-friendly to use but very reliable and secure.
To receive our services, you just need to subscribe once for a small fee, and you will start to enjoy them as soon as you are registered. The small fee is renewed every month, and can be stopped whenever you feel satisfied with our services. This is because there are no contracts that are signed during the subscription, and there is no fee for a set-up. The only charges incurred are the only ones that are fairly deserved, for the resources utilized during your subscription, such as the aircraft and the flight simulators.
Our Web application is user-friendly, and it can be accessed by anyone using whatever means they use, irrespective of their location or time zone, at all times. That means they can use any electronic gadget, be it a Smartphone, a tablet or a laptop, as long as there is a steady internet connection. Working on your flight schedules and logs, together with requesting reservations if necessary has been simplified. We work hard to keep your business operating smoothly and ensuring you have a hassle free experience while working with us. Our technicians are also working towards developing an App, which will be compatible with all the Operating Systems out there, further increasing the convenience that we offer our clients.
Our online resources and services operate on a server that is secured with only the best firewalls, to ensure that all the information you share on our site is strictly confidential. No third party can access the information without consent from both parties. Our IT experts are also always working tirelessly to ensure our software are up to date, and we are using only the best software and hardware available on the market at the moment. You can, therefore, rest assured that your information is safe, and the services will be the best.
Our Location:
8710 Central Ave NE
Minneapolis
,
Minnesota
55434
US
---
Our Social Media Pages






Exchange Social Media Links/Likes
Our Company/Website Reviews