Criminal Lawyer Toronto | Ernst Ashurov
What We Do!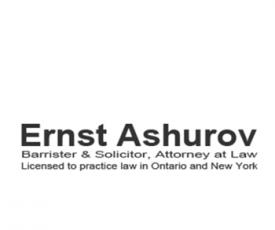 Ernst Ashurov practices in Ontario, Toronto in Canada as a criminal lawyer helping clients in drinking and driving offences, drug abuse, custom charges, sexual assaults, bail hearing and reviews, fraud and theft.
Our Services
Criminal law
DUI
Divorce
Debt
Domestic violence
Sexual offenses
Murder
Phone:
About Ernst Ashurov Attorney at Law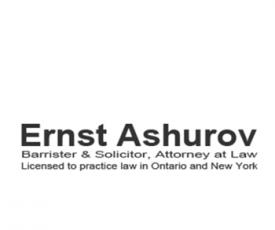 Ernst Ashurov was born on September 4, 1969, in Baku, Azerbaijan. At the age of thirteen, he moved to Moscow, Russia where after graduating from high school, he attended the Moscow State University, Faculty of Law.

Mr. Ashurov came to Canada in the end of 1992 and initially settled in Montreal where he worked as a legal assistant for the law firm of Hussey, Fregeau.

In 1995, Mr. Ashurov was admitted to the Faculty of Law of Queen's University, in Kingston, Ontario.

During the course of his law school studies, Mr. Ashurov worked as a research assistant for Professor Sheila M. Noonan conducting legal research on legislative treatment of natural medicines in foreign jurisdictions. He also provided case law research assistance for Professor Allan S. Manson's text book on sentencing.

In 1997, Mr. Ashurov received Gowling, Strathy & Henderson Award for outstanding achievement in the Secured Transactions & Insolvency course and in 1998, he was granted David Sabbath Prize in Administrative Law for outstanding achievement in the Administrative Law course.

After graduating from Queen's Law School in 1998, Mr. Ashurov articled for the prominent Toronto criminal law firm of Adler Bytensky.

In February 2000, Mr. Ashurov was admitted to Ontario and New York State Bar. Since his bar admission, Mr. Ashurov opened his own law firm and has been practising in a wide variety of areas with the main focus on criminal law.

In 2000, Mr. Ashurov conducted extensive legislation and case law survey on the topic of money laundering in securities industry for the Nathanson Centre of Organized Crime and Corruption of York University.

Mr. Ashurov appeared before all trial and appellate levels of Court in Ontario in numerous criminal and civil cases and before Superior and Ontario Courts of Justice in many family cases. He also appeared before the Ontario Labour Relations Board, Immigration and Refugee Board and Federal Court of Canada.

Mr. Ashurov developed a special interest and expertise in Charter advocacy and has conducted numerous successful defences based on violations of the accused's constitutional rights excluding crucial evidence and staying proceedings against his clients.
Our Location:
2200-4950 Yonge Street
Toronto
,
M2N 6K1
CA
---
Our Social Media Pages






Exchange Social Media Links/Likes
Our Company/Website Reviews