Reputable commercial cleaners
What We Do!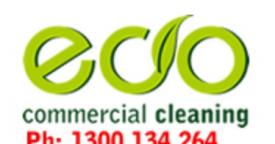 Eco Commercial Cleaning is the ideal commercial cleaners Brisbane and gold coast.Eco Commercial Cleaning is the ideal commercial cleaners Brisbanee.....
Our Services
cleaning services
window cleaning
carpet cleaning
office cleaning
church cleaning
bank cleaning
school cleaning
Phone:
About Eco Commercial Cleaning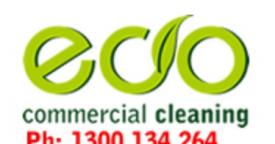 ECO Commercial Cleaning is the premier provider in earth friendly cleaning for commercial office, retail, education and industrial sectors. We provide a very high standard of cleaning service and only use earth-friendly chemical and commercial grade equipment necessary to do the job. All our cleaners are thoroughly trained on how to perform each cleaning task, as well as on important safety issues. Our goal is to clean each customer's facility professionally and safely. The company prides itself on providing consistently high levels of service and attentive client contact.

ECO understands the actual real cost of delivering service and the impact of these costs on client profitability. ECO's flexibility and considerable operational experience has allowed itself to tune its service delivery to the needs and focus of its clients. Whilst ECO is successful due to good leadership and business management, its success is also due to the professional cleaning personnel who are remunerated, trained and supported to best practice standards.

At Eco Commercial Cleaning our client come first. We realize we are fortunate to have such good clients – we really care for our clients and we nurture and grow our relationships with them.
Loyalty to our clients is a characteristic of our company and we receive loyalty in return. We insist on always doing "the right thing" by our clients and as a result we grow, develop and improve, both as individuals and as a company.
Active Social Media
Eco Commercial Cleaning has no active Social Media at this time
---
Inactive Social Media
Facebook, Instagram, linkedIn, Pinterest, Reddit, SnapChat, TikTok, Twitter, Youtube
Exchange Social Media Links/Likes
Active Reviews
Eco Commercial Cleaning has no active Review links at this time
---
Inactive Reviews
FourSquare, Google Reviews, Tripadvisor, Trustpilot, Yelp
Exchange Social Media Links/Likes