What We Do!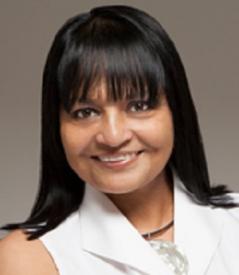 For more than 15 years Realtor Sanjya Tidke has helped buyers and sellers make important real estate decisions in Riverdale, Manhattan and Westchester. Sanjya has earned a reputation as an experienced and knowledgeable professional who listens carefully and understands her clients' and customers' needs. She is consistently a top-producing associate broker with an exceptionally strong referral base. Since 2004 Sanjya has been the recipient of the Multi Million Dollar Award and The Diamond Club Award and she has earned The Platinum Club Award for the past 3 years. Sanjya has participated in over $200 million dollars in real estate sales and continues to better herself each year.

Sanjya has put together "Team Sanjya Tidke," a team of agents with a unified approach to providing exceptional service to their clients. "Our goal is to be your realtors for life." The team is comprised of 5 dedicated agents with varied backgrounds and areas of expertise that can provide clients and customers with the guidance and knowledge to instill the confidence and passion to reach their goals of buying, selling or renting. All clients and customers will not only have award winning Halstead Property, LLC. working for them, but a focused "Team Sanjya Tidke," on their side. "Team Sanjya Tidke" is comprised of Nanette Gran, Tobie Garfinkle, Scott Kriger, Tony Coll and Sanjya Tidke.

Sanjya is a member of The National Association of Realtors (NAR), The New York State Association of Realtors (NYSAR), The Hudson Gateway Association of Realtors (HGAR) and The Real Estate Board of New York (REBNY). As an Associate Broker, Sanjya brings to her work a professional background in Interior Design, Architectural Design, and Construction Management. A graduate of the Pratt Institute with a BS in Interior Design and a BA in Architecture and Construction Management, Sanjya established her own "design-build" and interior design business 20 years ago and has designed several hotels, restaurants, commercial spaces and private residences in the New York area. In the current challenging and changing economic and real estate environment, Sanjya has the breadth of experience, the accumulated knowledge, the patience and tenacity to provide the highest level of results oriented professional service.

Sanjya brings her strengths from the influence of her father, who instilled his sense of honesty, integrity, hard work and dedication as an elected public servant, a Minister in India for more than 22 years. Her father and mother championed womens' rights and child labor law regulation where her father was responsible to standardize wages in the textile mills in India as well as having set an ongoing trust to recognize and award top ranking women in a women's college located in Nagpur, his birthplace.
Our Services
Realtor services
Buy a house
Sell a house
Broker
Phone: 917-701-3682
About Halstead Property - Sandhya Tidke, Realtor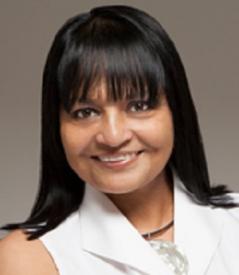 For more than 15 years Realtor Sanjya Tidke has helped buyers and sellers make important real estate decisions in Riverdale, Manhattan and Westchester. Sanjya has earned a reputation as an experienced and knowledgeable professional who listens carefully and understands her clients' and customers' needs. She is consistently a top-producing associate broker with an exceptionally strong referral base. Since 2004 Sanjya has been the recipient of the Multi Million Dollar Award and The Diamond Club Award and she has earned The Platinum Club Award for the past 3 years. Sanjya has participated in over $200 million dollars in real estate sales and continues to better herself each year.

Sanjya has put together "Team Sanjya Tidke," a team of agents with a unified approach to providing exceptional service to their clients. "Our goal is to be your realtors for life." The team is comprised of 5 dedicated agents with varied backgrounds and areas of expertise that can provide clients and customers with the guidance and knowledge to instill the confidence and passion to reach their goals of buying, selling or renting. All clients and customers will not only have award winning Halstead Property, LLC. working for them, but a focused "Team Sanjya Tidke," on their side. "Team Sanjya Tidke" is comprised of Nanette Gran, Tobie Garfinkle, Scott Kriger, Tony Coll and Sanjya Tidke.

Sanjya is a member of The National Association of Realtors (NAR), The New York State Association of Realtors (NYSAR), The Hudson Gateway Association of Realtors (HGAR) and The Real Estate Board of New York (REBNY). As an Associate Broker, Sanjya brings to her work a professional background in Interior Design, Architectural Design, and Construction Management. A graduate of the Pratt Institute with a BS in Interior Design and a BA in Architecture and Construction Management, Sanjya established her own "design-build" and interior design business 20 years ago and has designed several hotels, restaurants, commercial spaces and private residences in the New York area. In the current challenging and changing economic and real estate environment, Sanjya has the breadth of experience, the accumulated knowledge, the patience and tenacity to provide the highest level of results oriented professional service.

Sanjya brings her strengths from the influence of her father, who instilled his sense of honesty, integrity, hard work and dedication as an elected public servant, a Minister in India for more than 22 years. Her father and mother championed womens' rights and child labor law regulation where her father was responsible to standardize wages in the textile mills in India as well as having set an ongoing trust to recognize and award top ranking women in a women's college located in Nagpur, his birthplace.

Sanjya is a longtime resident of Riverdale and enjoys travelling and tennis with her husband Scott. Her favorite quote is "Transformation is Life."
Our Location:
3531 Johnson Avenue
,
New York
10463
US
---
Our Social Media Pages






Exchange Social Media Links/Likes
Our Company/Website Reviews