Texas Real Estate School - Pre-License - MCE - SAE
What We Do!
Texas Online Real Estate School Provider. Providing TREC approved Pre-License Packages, Mandatory Continuing Education - MCE, and Salespersons Annual Education - SAE.
Our Services
Become A Licensed Real Estate Agent In Texas
Licensed Real Estate Agent Texas
Texas Real Estate School
Texas Real Estate Online School
Texas Real Estate Course
Texas Online Real Estate Course
Texas MCE / SAE Classes
Phone:
About
We are an online real estate school for agents and new licensees always on the go!



Our TREC approved online curriculum satisfies your Texas Real Estate Licensing requirements while saving you both Time & Money.



All online courses are backed by 24-hour customer service and our 100% money back guarantee!



All licensing online courses received distance earning certification from the Association of Real Estate License Law Officials (A.R.E.L.L.O.) and have also been accredited by real estate governing bodies nationwide



MCE REQUIREMENTS



All active salespersons not subject to Salesperson Annual Education (SAE) requirements are required to complete MCE for an active license renewal. The MCE requirement is 15 classroom (clock) hours of TREC approved MCE courses. At least six of the 15 hours must consist of a three hour legal updat course and a three hour legal ethics course created for and approved by TREC to satisfy the six legal hours of mandatory continuing education required by Occupations Code §1101.455. A licensee cannot obtain credit for a course that was not approved for MCE at the time the course was conducted. A course may not be repeated for credit during the same license period. Providers are allowed 10 days to submit proof of course taken.
Active Social Media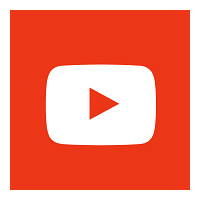 ---
Inactive Social Media
Facebook, Instagram, linkedIn, Pinterest, Reddit, SnapChat, TikTok, Twitter
Exchange Social Media Links/Likes