Insuladd - Energy Saving Paint Additive
What We Do!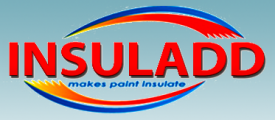 Insuladd decreases both the loss of valuable heat in the winter and the gain of unwanted heat in the summer.

By adding Insuladd to your paint project, you will ensure the luxury of keeping heat where you want it. That is because Insuladd will enable your insulation to operate at optimum performance and secure a significantly more comfortable environment. It is safe and non-toxic and it is ready to use on any surface.

Our Services
Paint Additive
Thermal Block Interior Primer
Reduce Ambient Noise
Energy Saving Paint Additive
Radiant Barrier Coating
Heat Reflecting House Paints
Insuladd Products
Phone:
About iNSULADD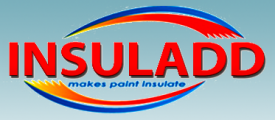 Whether it is an infrared heater that cuts heating costs, a paint additive that saves energy or an amazing liquid that can reduce water consumption by up to 50%, Resource Partners Enterprises, LLC specializes in introducing innovative and proprietary products to global markets.

Throughout the last 40 (+) years of introducing these unique products, RPE has formed successful business relationships with national and international product vendors, well-established retail chain stores, inventors, entrepreneurs and patent holders throughout the world.

These relationships have helped us to secure and purchase these tremendous (but previously unknown) products in bulk quantities, which allows us to provide them to consumers on a consistent basis of value and ingenuity.
Our Social Media Pages






Exchange Social Media Links/Likes
Our Company/Website Reviews